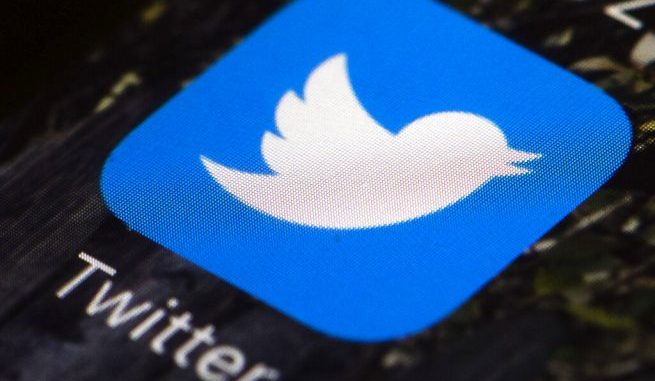 OAN Newsroom
UPDATED 6:44 AM PT — Friday, May 29, 2020
Twitter has continued to fact-check hundreds of tweets. This week, the social media giant added their "check the facts" label to even more tweets while facing widespread accusations of silencing conservative viewpoints.
This came after Twitter made the controversial move of flagging President Trump's post as potentially misleading information after he tweeted about alleged fraud in mail-in voting.
White House Press Secretary Kayleigh McEnany called out the platform during a press conference Thursday.
"If we were to judge the bias of Twitter and its top employees by their own words, the case would be an easy one to make," she stated. "Twitter's head of site integrity has tweeted that there are, quote, actual Nazis in the White House and no fact check label was ever applied to this absolutely outrageous, offensive and false claim made against the White House and its employees."
Some are now claiming Twitter is trying to save its image by applying those fact-checking standards to tweets on a variety of topics, notably because one of them was more than two-months old.
The platform added the fact-check warning to a tweet from the spokesman for China's foreign ministry in which he suggested the U.S. Army may have brought the coronavirus to Wuhan.
Twitter's actions came after President Trump signed an executive order rescinding the legal protections granted to online social media platforms, which censor user content.
Steve DelBianco, President of tech trade association NetChoice, cited the advantage Twitter has provided to the president and the danger of his executive order against them.
"President Trump is right to embrace social media platforms as a way for him and ordinary citizens to share their news and views without being filtered by traditional media" he stated. "…this idea of creating brand new government powers that could regulate the way that private social media platforms moderate speech is really the road to ruin, because under a future administration those powers could be wielded in a way that suppresses the very conservatives that Trump is representing today."
While many conservatives argue against the regulation of private businesses, the president, along with other GOP leaders, have claimed protections should only be given to companies who don't moderate content. House Minority Leader Kevin McCarthy supported the president's attempts at regulation.
"If you listen to what Zuckerberg said, he does not believe these social media companies should be the 'arbiter of truth' of everything that people say online," said McCarthy. "That it's a platform for people to express themselves, that they can say one thing and say another."
President Trump also brought up concerns about the size of social media companies like Twitter.
"What they're doing is tantamount to Monopoly, you can say it's tantamount to taking over the airwaves," he stated. "Can't let it happen."
McCarthy' echoed President Trump's concerns.
"And think about how powerful these companies are, almost 90 percent of all searches go through Google," said the house minority leader. "If you're not on the front page, 95 percent drop off."
In response to the allegations of bias, Twitter CEO Jack Dorsey said the platform doesn't claim to be an "arbiter of truth," but simply wants to provide alternate information so users can make informed judgments for themselves.
Though it's not clear if the president's executive order will stand up in court, the move has undoubtedly prompted increased scrutiny of the social media giant.
Twitter is doing nothing about all of the lies & propaganda being put out by China or the Radical Left Democrat Party. They have targeted Republicans, Conservatives & the President of the United States. Section 230 should be revoked by Congress. Until then, it will be regulated!

— Donald J. Trump (@realDonaldTrump) May 29, 2020