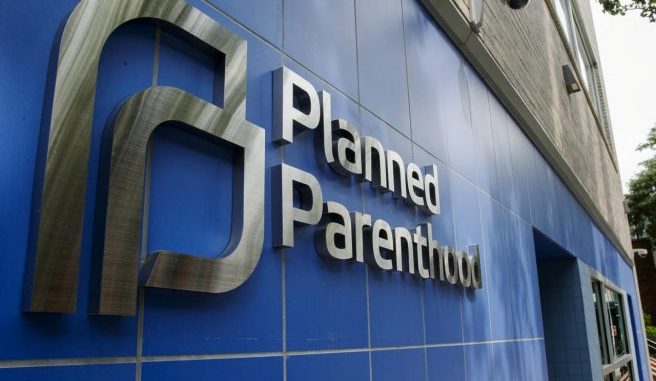 OAN Newsroom
UPDATED 10:53 AM PT — Thursday, May 28, 2020
Newly released video testimony from Planned Parenthood officials reveals it may have violated federal law by allegedly selling fetal organs for profit.
In the bombshell footage made public by the Center for Medical Progress this week, Planned Parenthood executives and directors admitted under oath to their involvement in the business transactions.
The 2019 depositions counter earlier denials from the nation's largest abortion provider, when it claimed they didn't engage in any illegal activity regarding fetal tissue donations.
Under federal law, any reimbursements collected must be associated with transportation fees, employee pay or processing costs.
▶️ WATCH: new @CtrMedProgress video featuring unsealed VIDEOTAPED testimony from top PP leadership about their fetal body parts programs.

To the public and the media @PPFA denied selling body parts. But under oath, they admitted it. #PPSellsBabyPartshttps://t.co/2q2B5EmGZ2

— David Daleiden (@daviddaleiden) May 26, 2020
Dr. Dorthy Furgerson is the chief medical officer of the largest Planned Parenthood affiliate, Mar Monte, which services more than 30 locations in California and Nevada. She explained the clinic's reasoning behind choosing to sell to company Stem Express over Advanced Bioscience Resources; that reason being greater financial incentive.
Over the course of three months, the affiliate collected $25,000 from Stem Express. While the doctor's statements suggest the clinic of being profit-driven, testimony and documents from Gulf Coast Clinic Director Tram Nguyen disclosed set prices for specific organs.
"Exhibit A says that the fee to Planned Parenthood Gulf Coast for a fetal liver will be $750 and the fee for fetal liver and a thymus from the same POC would be $1,600," she explained. Nguyen further stated she wanted to "move forward" with the deal.
David Daleiden, the journalist who released the videos, was previously sued by Planned Parenthood over undercover footage, which the provider claimed was "heavily edited." The 2015 footage captured high-ranking officials discussing alternate abortion techniques used to provide the most suitable fetal tissue to sell and prompted angry protests outside the company's locations nationwide.
The latest controversy comes as the abortion provider recently came under fire for accepting a Paycheck Protection Program loan. President Trump criticized the organization for being too large to qualify, while the Small Business Administration demanded the return of $80 million in aid from 37 affiliates.
Since making the sworn depositions public, Daleiden is calling for action from Congress. He said, "the U.S. Department of Justice must escalate the enforcement of laws against fetal trafficking to the highest level of priority."