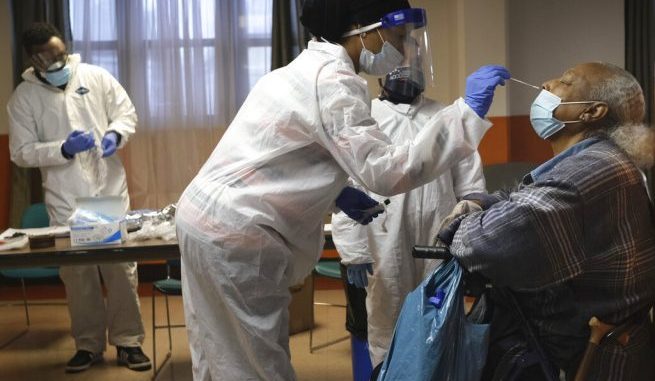 OAN Newsroom
UPDATED 8:33 AM PT — Wednesday, May 27, 2020
More than 60 percent of assisted living facilities in the U.S. have failed to fulfill to Trump administration's recommendation to test every resident and staff member for coronavirus in two weeks.
According to the American Health Care Association and the National Center for Assisted Living, the country's largest long-term care organizations, the nursing homes that failed to meet the deadline said they lacked resources and man-power.
Tens of thousands of elderly nursing homes residents have died from the coronavirus pandemic, with many of their family members raising concerns about health and safety practices at those facilities.
The CEO of AARP, Jo Ann Jenkins, said she believes Americans are outraged over lacking care standards at nursing homes.
"We need to make sure that that we are providing that safe level of care regardless of who you are or where you live, or your income levels," she stated. "I think that's what's so important and that's why I think so many millions of people all across this country have pulled together to push this rallying cry for our standard to care and nursing homes all across this country."
There are more than 15,000 assisted living facilities across the U.S. that house nearly 1.4 million people. According to a recent Government Accountability Office report, 82 percent of American nursing homes were cited for infection control issues between 2013 and 2017.
However, the National Center for Assisted Living said that report may be flawed despite surveyors documenting a lack of proper health care practices.