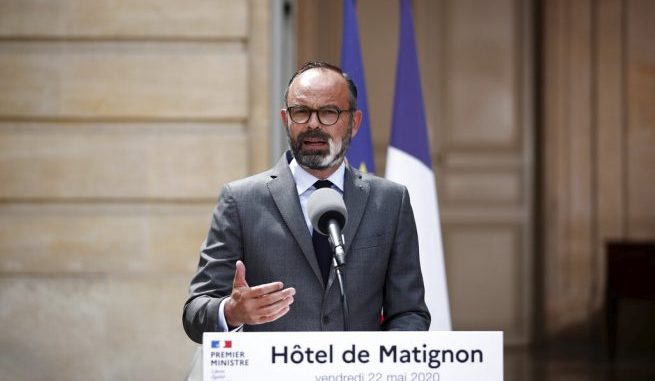 OAN Newsroom
UPDATED 10:17 AM PT — Wednesday, May 27, 2020
Doctors in France will have to find a new treatment for coronavirus as the government outlaws hydroxychloroquine.
#NEW: France bans using hydroxychloroquine to treat coronavirus patients.

— Chloe Salsameda (@ChloeSalsameda) May 27, 2020
A decree Tuesday from French Prime Minister Edouard Philippe reversed the previous authorization, which allowed doctors to use the drug to treat patients with severe symptoms of the virus.
While the World Health Organization has claimed the drug poses severe risks to patients, not all medical professionals believe banning the drug is appropriate.
"I'm not so sure it should be banned, but clearly the scientific data is really quite evident now about the lack of ethicity for it," said Dr. Anthony Fauci, Director of the National Institute of Allergy and Infectious Diseases. "…adverse events, particularly with regards to cardiovascular and the arrhythmia that might be associated with it."
Back in March, a French study first highlighted the combination of hydroxychloroquine and azithromycin as a potential treatment for the virus.