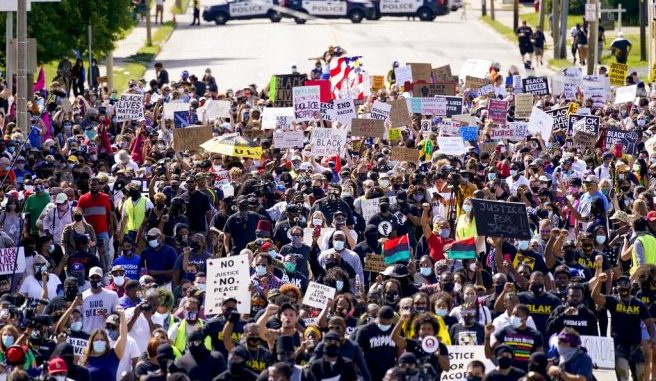 OAN Newsroom
UPDATED 11:00 AM PT – Sunday, August 30, 2020
Approximately 1,000 protesters took part in a march for racial justice in Wisconsin. The demonstration was held Saturday afternoon in front of the Kenosha Courthouse.
The peaceful protest was held in support of Jacob Blake, who was shot by police last week. Attendees were spotted holding signs that read "Justice for Jacob" and "the time for change is now."
Blake's father spoke during the demonstration. He has discouraged violence and rioting.
"Do me a favor: Stop it," he said. "Show them for one night we don't have to tear up nothing, because it's not going to do any (good)."
Jacob Blake Sr. has been a vocal advocate for peaceful protest, but Kenosha was just one of several cities to be rocked by violent demonstrations in recent days.
In the meantime, Jacob Blake is still recovering in the hospital. He is reportedly paralyzed from the waist down.