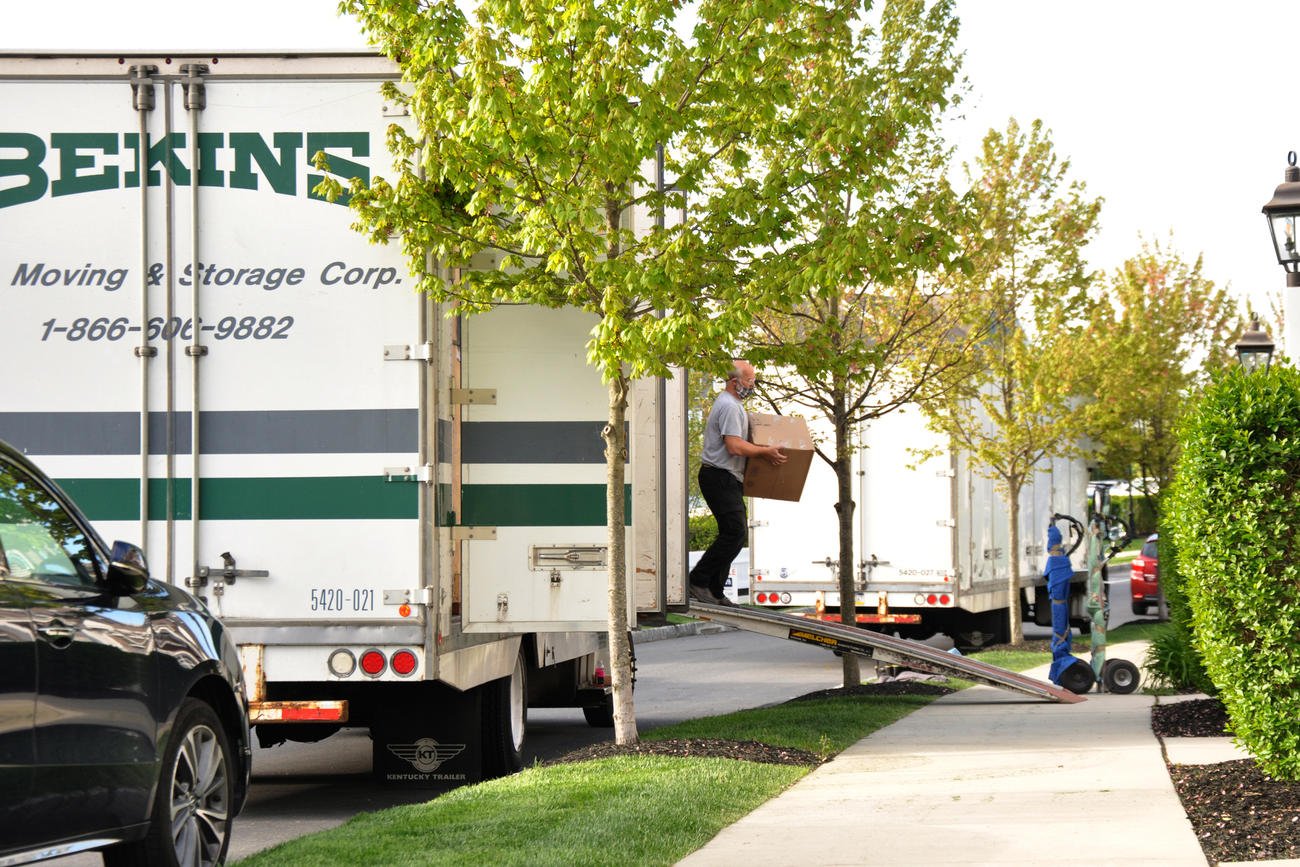 The stop-movement order in effect for military families on permanent change-of-station moves, originally set to run through June 30, will be lifted in stages, with some installations to begin accepting transfers immediately, Pentagon officials said Tuesday.
At select installations stateside that have met White House and Centers for Disease Control and Prevention guidelines on preventing COVID-19, commanders will be able to "go green immediately" on PCS moves, said Matt Donovan, under secretary of defense for personnel and readiness.
Read next: Amphibious Ship Obliterates Drone with Laser Weapon in 1st-of-its-Kind Sea Test
Donovan declined to name the installations approved to accept transfers immediately but said the information could be released as soon as Wednesday.
He and Lisa Hershman, the Pentagon's chief management officer, said that, overall, the lifting of the stop-movement restrictions would depend on local conditions, both stateside and overseas.
Donovan cited the example of the Army's Fort Campbell, which straddles the Kentucky-Tennessee border, saying the installation commander would have to gauge whether local conditions in both states have been met.
Hershman said that the move by Defense Secretary Mark Esper to ease the conditions for opening facilities will also apply to the Pentagon building itself and other facilities on the Pentagon reservation.
She said that the basic requirement for reopening moves at the Pentagon will be Northern Virginia and the District of Columbia showing a downward trend in coronavirus cases that continues for at least 14 days.
Service members who move themselves instead of relying on a government-contracted moving company will also be paid more, effective immediately, as part of a temporary incentive, according to new guidance released by U.S. Transportation Command Tuesday.
Typically, troops who move themselves as part of a Personally Procured Move (PPM), also known as a DITY, are reimbursed 95% of what the government would pay a contracted moving company. The new authority increases that reimbursement by 5%, putting it on par with what the moving company would be paid.
"This item revises Joint Travel Regulations … to temporarily authorize a monetary allowance that is equal to 100% of the Government's 'Best Value' for personally procured moves due to COVID-19," the guidance states.
The increase will be available for moves May 26 through December 31.
The proposal, first floated by Army officials in late April, aims to clear out a backlog of PCS moves created by the Defense Department's global stop-movement order.
This story will be updated.
— Richard Sisk can be reached at richard.sisk@military.com.
Related: Army Reservist Is 3rd Service Member to Die from COVID-19
© Copyright 2020 Military.com. All rights reserved. This material may not be published, broadcast, rewritten or redistributed.