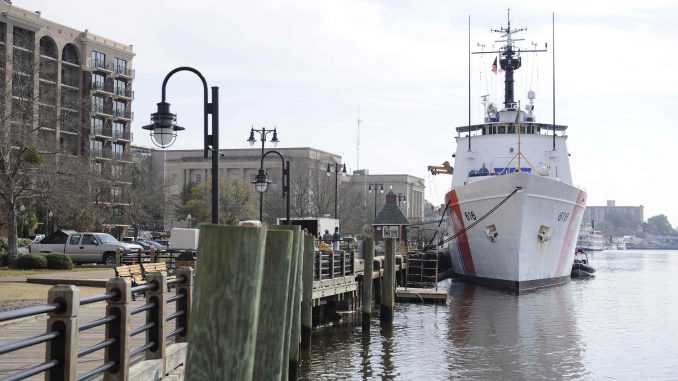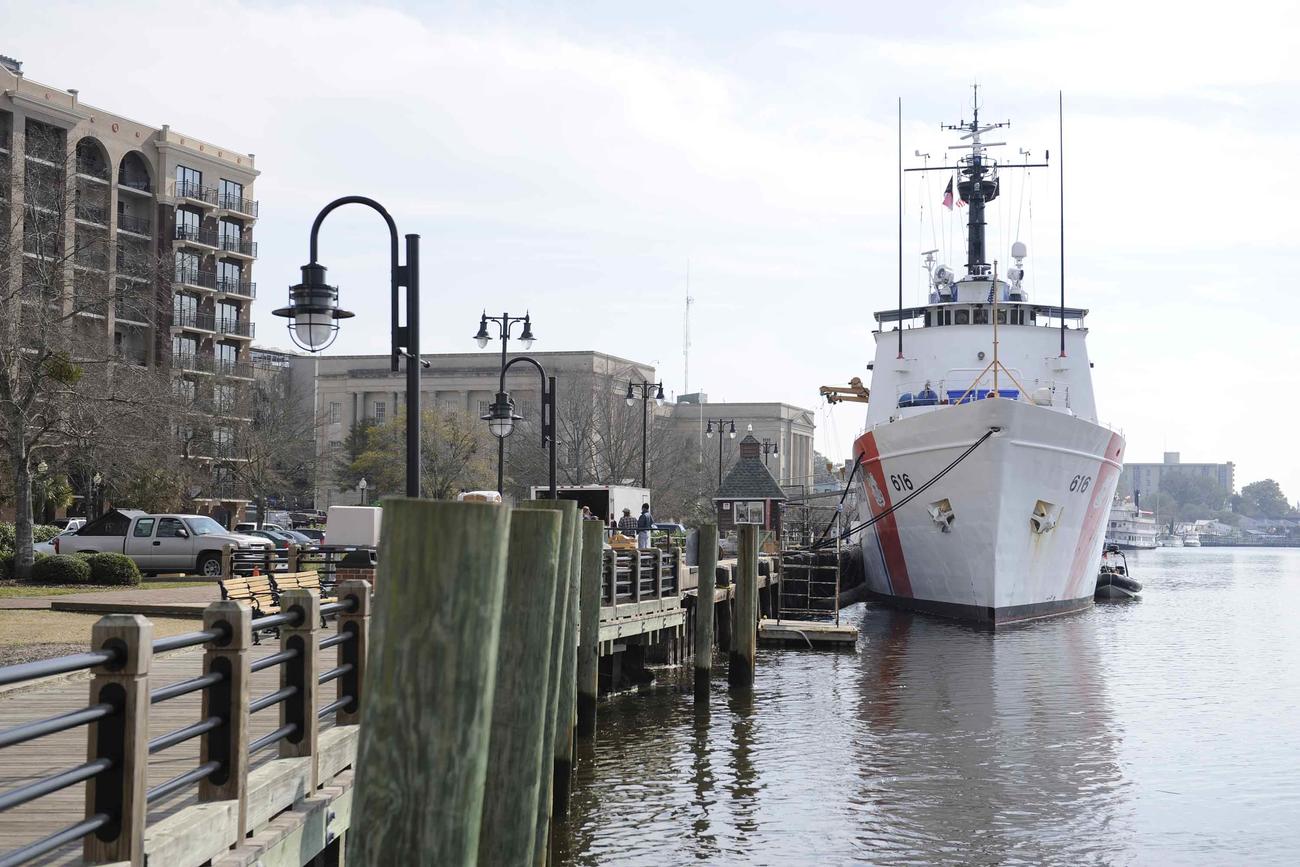 WILMINGTON — The U.S. Coast Guard Cutter Diligence will make its final exit from the Port City on Memorial Day.
The Diligence, which is moored at the foot of Princess Street, will leave its port of more than 25 years on Monday, the USCG announced Wednesday.
The cutter will head out of Wilmington to conduct a patrol in support of the Seventh Coast Guard District, before heading to its new homeport in Pensacola, Florida.
"The past and present crew of Diligence have truly appreciated the support of the Wilmington community over the years," said Cmdr. Luke Slivinski, commanding officer of the Diligence. "Our close and welcoming relationship has been special, and we'll miss calling the Coast Guard City of Wilmington our home, but we're eager to embark on the adventure of establishing a new home port following this patrol."
Earlier this year, the Coast Guard said the relocation was due, in part, to a shift to its new 360-foot Offshore Patrol Cutter, which cannot be maintained by the existing facilities in Wilmington.
The Diligence's exit will bring an end to the Coast Guard's long-standing history in downtown Wilmington.
In 1792, the agency's first cutter, the Diligence I, was stationed on Wilmington's riverfront. The current Diligence is the fifth in that lineage.
Wilmington, which was the first Coast Guard city on the East Coast, will still maintain its USCG station, as well as stations in Wrightsville Beach and Oak Island.
___
This article was written by Hunter Ingram from Star-News, Wilmington, N.C. and was legally licensed via the Tribune Content Agency through the NewsCred publisher network. Please direct all licensing questions to legal@newscred.com.
© Copyright 2020 Star-News, Wilmington, N.C.. All rights reserved. This material may not be published, broadcast, rewritten or redistributed.