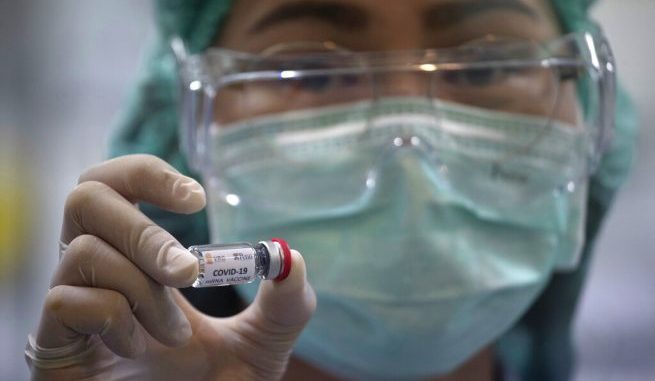 OAN Newsroom
UPDATED 9:15 AM PT — Monday, May 25, 2020
Thai researchers working on a coronavirus vaccine are hoping to provide a viable solution for much of Southeast Asia.
According to reports over the weekend, the vaccine was developed in part with the University of Pennsylvania and would help provide inoculation programs to low and medium income societies.
Work on the vaccine began after the COVID-19 genome was sequenced. Scientists began testing on monkeys over the weekend after seeing promising results in mice.
Thai researchers reached an agreement to supply the vaccines to seven countries, including Indonesia, Malaysia and Vietnam.
"The second bottleneck is, let's say it proves that it works, how (can) the manufacturing facility make (a) million or billion of doses? That's a challenge. So that's why a country like us, a small country, we have to step up and then do our own work as well."
— Dr. Kiat Ruxrungtham, Chula Vaccine Research Center of Chulalongkorn University

The vaccine doesn't contain any of the virus, but instead uses part of the virus's genetic code to produce antibodies inside the inoculated person's body.