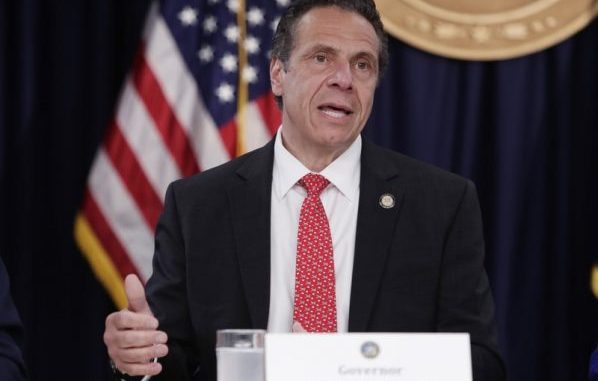 OAN Newsroom
UPDATED 12:25 PM PT — Saturday, May 23, 2020
The state of New York has reversed its ban on non-essential gatherings. On Friday, Governor Andrew Cuomo signed an executive order, which will allow groups of up to 10 people to congregate.
New York is regarded as one of the most COVID-devastated regions in the country and its prohibition on gatherings has been in place since March.
The governor announced the eased restrictions just one day after lifting the ban on religious ceremonies and Memorial Day celebrations.
"I think those religious ceremonies can be very comforting," he said. "But we need to find out how to do it safely and smartly."
Meanwhile, Mayor Bill de Blasio has been working on plans for reopening New York City, which has recorded more than 20,000 coronavirus related deaths. De Blasio, however, did detail a condition for reopening.
According to him, before the city can consider entering phase one of reopening, the city must maintain a set of coronavirus case thresholds for 10 to 14 days. The mayor has said strict social distancing will still be enforced and beaches will be closed.
"Anyone who's unhappy about that, anyone who thinks it's unfair, the buck stops with me," stated de Blasio. "This is a decision I'm making as the elected leader of this city to protect all of us."
Governor Cuomo has argued the decision to reopen should be founded in statewide metrics based on the number of hospitalizations and availability of hospital beds. Based on those metrics, he said the Long Island and mid-Hudson regions can reopen next week, so long as their coronavirus death tolls continue to go down.
The rest of the city is projected to meet the requirements laid out by the state and be ready to reopen by early June.
MORE NEWS: President Trump: Governors Need To Let Faith Leaders Reopen Their Churches Now Or I Will Override Them