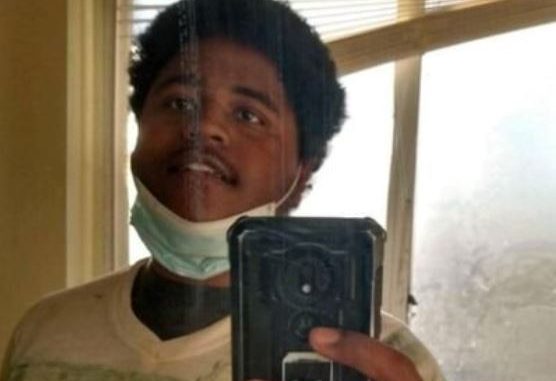 OAN Newsroom
UPDATED 1:15 PM PT — Friday, May 22, 2020
A disturbing new video of what many are calling an unbelievable and disturbing incident has been circulating online this week. The viral video showed the brutal beating of a 75-year-old elderly patient, which took place at the Westwood Nursing Center in Detroit.
The suspect can be heard throwing punch after punch, while the patient is seen covering his head with his hands.
NEW: Police have arrested a man for allegedly beating an elderly man in a nursing home in Detroit, Michigan, after videos of the incident surfaced online.

***Warning: Graphic Content***pic.twitter.com/32OPYXL5Aw

— Alex Salvi (@alexsalvinews) May 22, 2020
The footage was taken last week and has since sparked outrage online. Dozens said they were shocked by what they had seen and called for an immediate arrest.
The video even gained national attention after President Trump weighed in on the matter.
Is this even possible to believe? Can this be for real? Where is this nursing home, how is the victim doing?

— Donald J. Trump (@realDonaldTrump) May 22, 2020
Unfortunately, this incident wasn't the only alleged assault in that facility. Another video showed an elderly woman getting hit as she's confined to her bed.
→[2nd Vid of Jadon Hayden Beating Elderly Video Link: https://t.co/8GOm0HAPeh] Download if needed to send to the authorities.. Michigan's DHS's Adult Protective Services. 24Hr. Hotline: 855-444-3911 (He works at Saints Incorporated Disability Group Home: https://t.co/qgPqY7lq4e) pic.twitter.com/XA7OomSYl0

— Sum Ting Wong (@realsumtingwong) May 21, 2020
20-year-old Jadon Hayden, also believed to be the one in the second video, was arrested Thursday on charges of assault and battery.
"The nursing home was unaware of the assault until they saw the video," stated Detroit Police Chief James Craig. "We're still investigating that aspect of the case, but there is a suspect in custody."
According to the law firm representing the nursing center, the suspect was also a patient who checked in as a temporary resident for rehab and recovery services.
Police have said investigations into both incidents are still ongoing.
Thank you to everyone for your assistance in bringing the senior home incident to our attention. The @detroitpolice is investigating the situation, and an arrest has been made. Thank you again. #ProtectAndServe #OurCommunity

— Detroit Police Dept. (@detroitpolice) May 21, 2020
Meanwhile, the 75-year-old man is being treated at a local hospital for non-life-threatening injuries. As for the woman, she is still being treated, but the extent of her injuries are unknown.
WATCH: Calls For Probe Into Pa. Health Secy., Gov. Amid Nursing Home Scandal