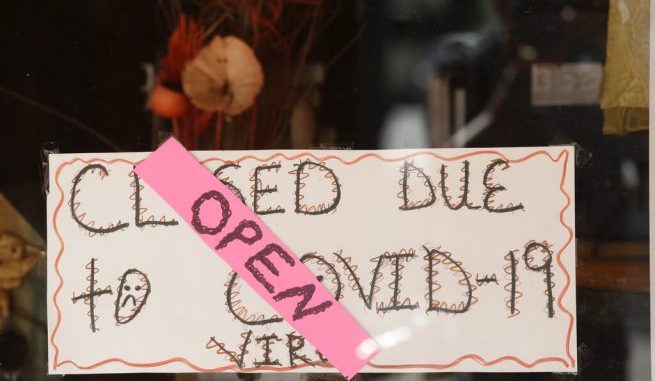 OAN Newsroom
UPDATED 7:51 AM PT — Friday, May 22, 2020
Doctors in California have reported a dramatic rise in suicides since the start of the coronavirus pandemic.
On Thursday, Dr. Mike deBoisblanc from Walnut Creek California told reporters lockdown measures are having a clear impact on people's mental health. He said it's time to reopen the economy and allow people to return to their communities.
BREAKING REPORT: California doctors say they've seen MORE DEATHS from SUICIDE than coronavirus since lockdowns.

"The numbers are UNPRECEDENTED," Dr. Mike DeBoisblanc told ABC 7: he's seen a "year's worth of suicides" in the LAST FOUR WEEKS alone.

IS IT TIME TO FULLY RE-OPEN?

— Chuck Callesto (@ChuckCallesto) May 22, 2020
Dr. deBoisblanc noted that he's seen a significant amount of suicide attempts just within the past month.
"The numbers that we've seen are sort of unprecedented, we've never seen numbers like this in such a short period of time," he explained. "I mean, we've seen a year's worth of suicide attempts in the last four weeks."
The doctor went on to mention that the curve of coronvirus cases appears to have flattened in many parts of the Golden State and it should be safe to reopen.
Professionals are urging anybody struggling with suicidal thoughts to contact the National Suicide Prevention hotline at 1-800-273-8255.