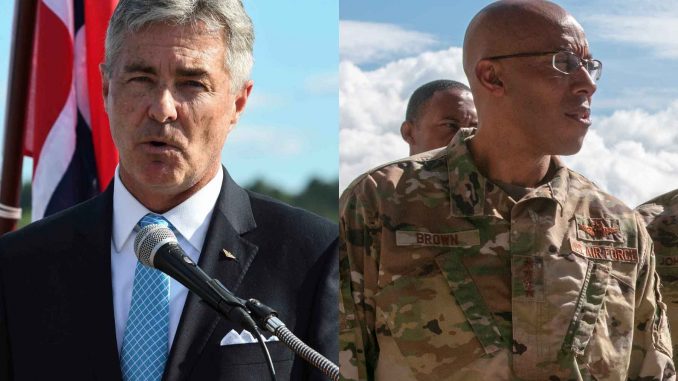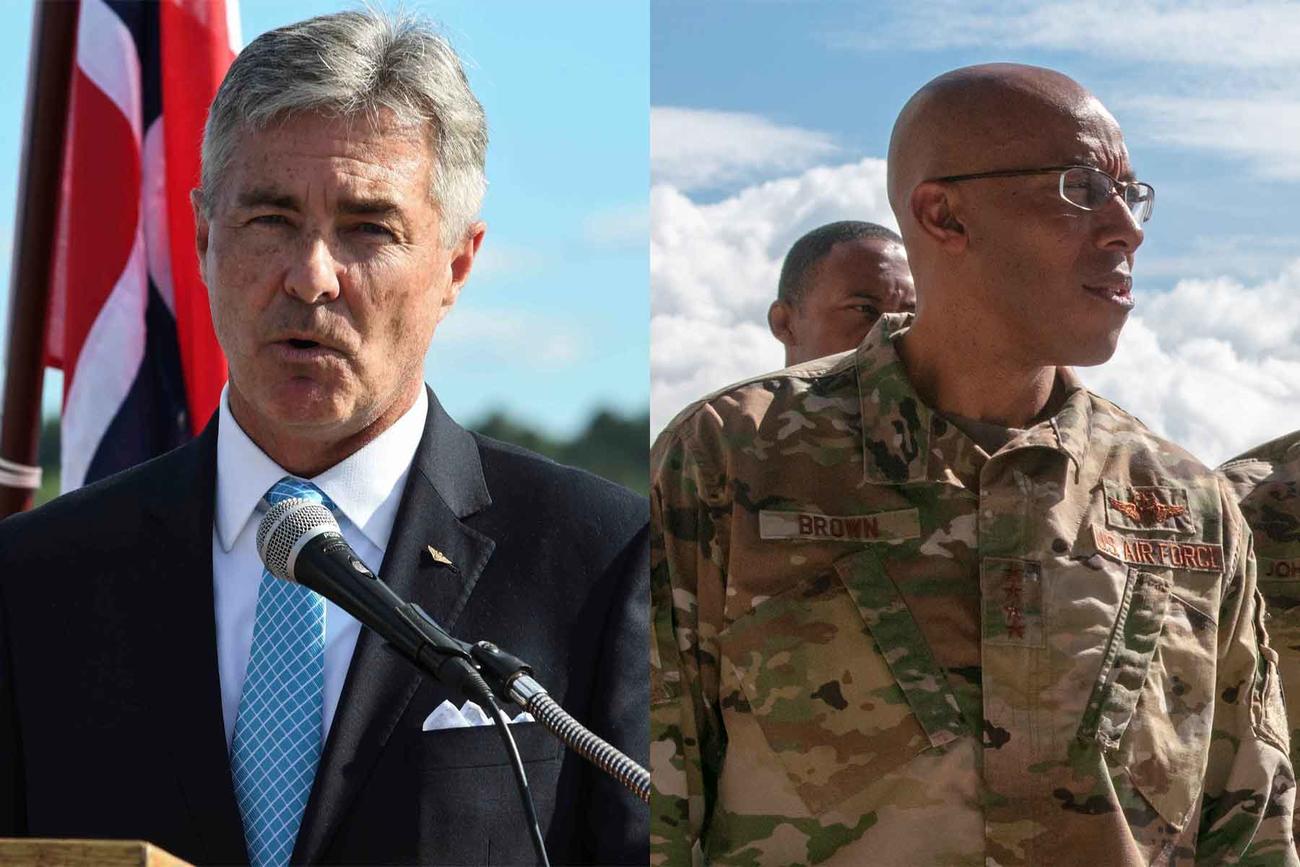 The Senate Armed Services Committee has voted to advance the nominations of officials tapped to be the next Navy secretary and Air Force chief of staff.
The committee on Tuesday approved the nominations of Kenneth Braithwaite as Navy secretary and Gen. Charles "CQ" Brown as Air Force chief of staff, sending them forward for a full Senate vote. The committee also approved the nomination of James H. Anderson as deputy undersecretary of defense for policy, it said.
Read Next: 'A Seal Around the Ship: Coast Guard Crews Work to Avoid Catching COVID-19 on Drug Busts
Earlier this month, the three nominees testified before lawmakers as part of their confirmation process.
Braithwaite pledged to restore good order and discipline in the Navy, which has faced a host of challenges in recent years. He did not mince words during the nomination hearing, where he said the Navy's culture has been tarnished by deadly accidents, legal battles and the situation aboard the aircraft carrier Theodore Roosevelt after the novel coronavirus began spreading on the ship.
"Whether Glenn Marine Defense, ship collisions, judicial missteps or the crisis on USS Roosevelt, they are all indicative of a breakdown in the trust of those leading the service," Braithwaite, who's currently serving as the U.S. ambassador to Norway, told senators.
President Donald Trump nominated the retired rear admiral to lead the Navy and Marine Corps after Richard V. Spencer abruptly left the position in November. Thomas Modly, who had served as acting Navy secretary since then, also left the position amid controversy last month.
The White House nominated Brown in March to be the Air Force's 22nd chief of staff, replacing Gen. David Goldfein. If confirmed, he would become the first African American to serve as the top uniformed officer of any of the military branches.
During the nomination hearing, Brown said the service is on a path to add units across the force, but may fall short of its previously stated goal of 386 squadrons.
"We've still got to be able to grow to 386; that's the goal," he said May 7.
But whether the service hits that goal or not, additional airmen, equipment and resources will make it stronger, Brown said.
"Some of the things I think about is, even as you look at trying to get to 386 or working toward 386, if we don't achieve 386, we may be a little bit smaller … but we'll be more capable," he said.
In 2018, the service said it wanted to add at least 74 additional squadrons over the next decade, unveiling its "386 squadron" plan.
— Oriana Pawlyk can be reached at oriana.pawlyk@military.com. Follow her on Twitter at @Oriana0214.
Related: SecNav Nominee Cites Navy 'Failings of Leadership' in Confirmation Hearing
© Copyright 2020 Military.com. All rights reserved. This material may not be published, broadcast, rewritten or redistributed.