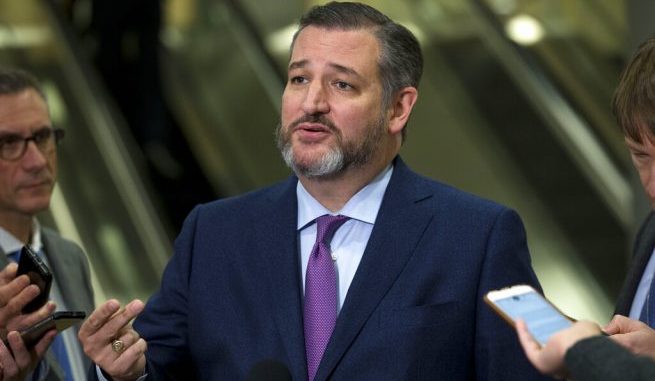 OAN Newsroom
UPDATED 6:58 AM PT — Tuesday, May 19, 2020
Sen. Ted Cruz (R-Texas) recently criticized Democrat Party officials for defending socialist regimes across the world.
"One of the things that drives me crazy about Democrats is they have this nasty little habit of apologizing for communist dictators," he stated. "They think they're cute."
In an interview Monday, the Texas Republican slammed the Chinese Communist Party for violating human rights of the Chinese people and for not stopping the coronavirus before it spread to the rest of the world.
Any serious inquiry into the origin of the #CoronavirusPandemic has to be completely independent of the Chinese Communist Party, which has for years channeled its demands and coverups by buying influence inside organizations.

— Senator Ted Cruz (@SenTedCruz) May 18, 2020
Cruz also said this is a result of several Democrat administrations having failed to stand up to oppressive regimes in the past.
"We won't prevail in that battle, that fundamental battle of systems, if we're too naive," he stated. "…if we're too oblivious to even be aware that there is a battle being waged, much less to stand up and defeat the Chinese aggression."
Cruz is now calling on his fellow lawmakers to slap sanctions on top Chinese officials involved in an alleged cover-up of the initial coronavirus outbreak in the city of Wuhan.