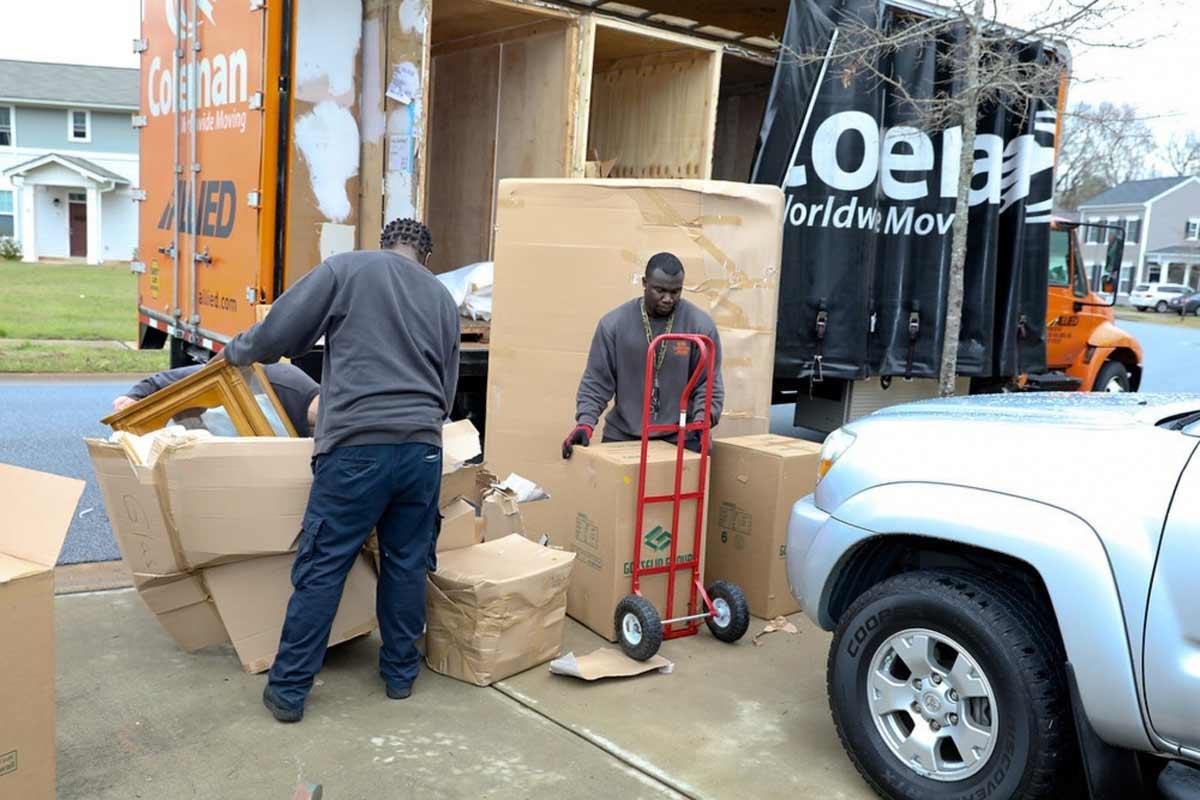 The U.S. Army recently announced that fewer than half of the 4,500 officers who would have been scheduled to move into new assignments this winter will be allowed to do so in an effort to control the spread of the novel coronavirus pandemic.
The decision delays the Army Talent Alignment Process (ATAP) for officers in the winter 2021 permanent change-of-station move cycle; they were set to participate in a new online assignment market in April designed to better match an officer's talents to a unit's requirements.
The Army held its initial round of ATAP from October to December, cycling about 14,500 officers through the new process, many of whom had to delay plans to move this summer when the Pentagon instituted a forcewide stop-movement order March 13. That order was recently extended to June 30.
Since mid-March, the Army has approved about 3,300 exceptions to the stop-move policy, allowing soldiers to move to their next duty station, according to personnel officials.
Related: Here Are the Results from the First Round of the Army's New Assignment Process
The stop-move order complicated the ATAP process for the 4,500 officers scheduled for the winter move cycle, so most will have to wait to interact with units and be selected during the next round of ATAP for the summer 2021 move cycle, officials said.
ATAP is designed to allow officers to view all open positions and display their knowledge, skills and behaviors for their top job preferences, while also giving unit commanders more influence in the selection of personnel, personnel officials maintain.
"This is not a step back from ATAP or the talent management principles," Lt. Gen. Thomas Seamands, deputy chief of staff for Army G-1, said in a recent news release. "This is a one-off marketplace cycle adjustment to move as few people as possible while maintaining readiness."
The Army anticipates moving fewer than 2,000 officers during the winter move window, officials said.
Officers on a centralized selection list or who are moving into or out of professional military education courses, such as the Army War College, will be granted an exception to policy and be allowed to move, according to the release. Officers with hardship, medical-related or emergency situations and those needed to meet "G-3 Directed Readiness Requirements and Army Priorities" such as deployments will also be granted exceptions.
Officers who had been identified to move from October 2020 to March 2021 and who do not qualify for an exception will participate in the Summer 2021 ATAP marketplace, the release states.
The Pentagon's travel ban could be shortened or even extended past the scheduled June 30 end date, Pentagon officials said. Upon announcing the extension, Defense Secretary Mark Esper said he intended to review the ban every 15 days, following White House and the Centers for Disease Control and Prevention guidance before making changes to the temporary policy.
— Matthew Cox can be reached at matthew.cox@military.com.
Read more: Military Travel Ban Extended Until June 30; Some Restrictions Eased
© Copyright 2020 Military.com. All rights reserved. This material may not be published, broadcast, rewritten or redistributed.