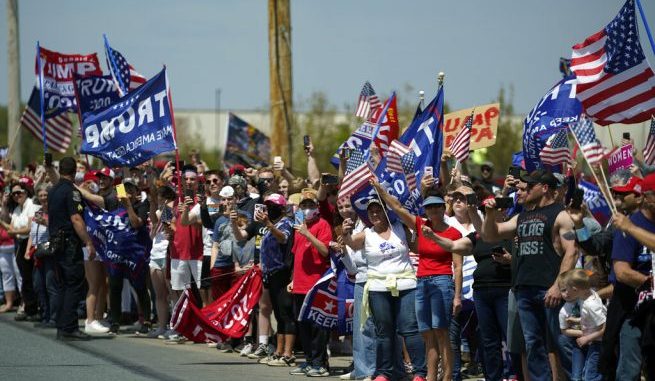 OAN Newsroom
UPDATED 2:45 PM PT — Saturday, May 16, 2020
Kimberly Guilfoyle has touted the Trump campaign's record-setting fundraising. In a recent article, Guilfoyle stated that the RNC, along with the Trump campaign, brought in more than $60 million in the month of April alone.
She also pointed out that COVID-19 has not slowed the movement and added that, if anything, it's actually helped rally the president's base.
This came after the party announced it's officially 100 days out from the Republican National Convention, which is set to take place in Charlotte, North Carolina.
"All eyes will be on our party as we showcase our conservative principles and highlight the historic results we've seen under President Donald J. Trump and Vice President Mike Pence," stated RNC Chairwoman Ronna McDaniel. "Cutting taxes, deregulation, taking care of our military and veterans, taking on the opioid crisis, immigration and putting rule of law judges on the bench, like Justice Kavanaugh and Justice Gorsich."
The RNC decided to move ahead with an in-person convention, despite public health concerns. They are hoping it will be a lifeline for Charlotte's businesses.
RELATED: RNC Moving 'Full Steam Ahead' For 2020 Convention, While DNC's Still Up In The Air