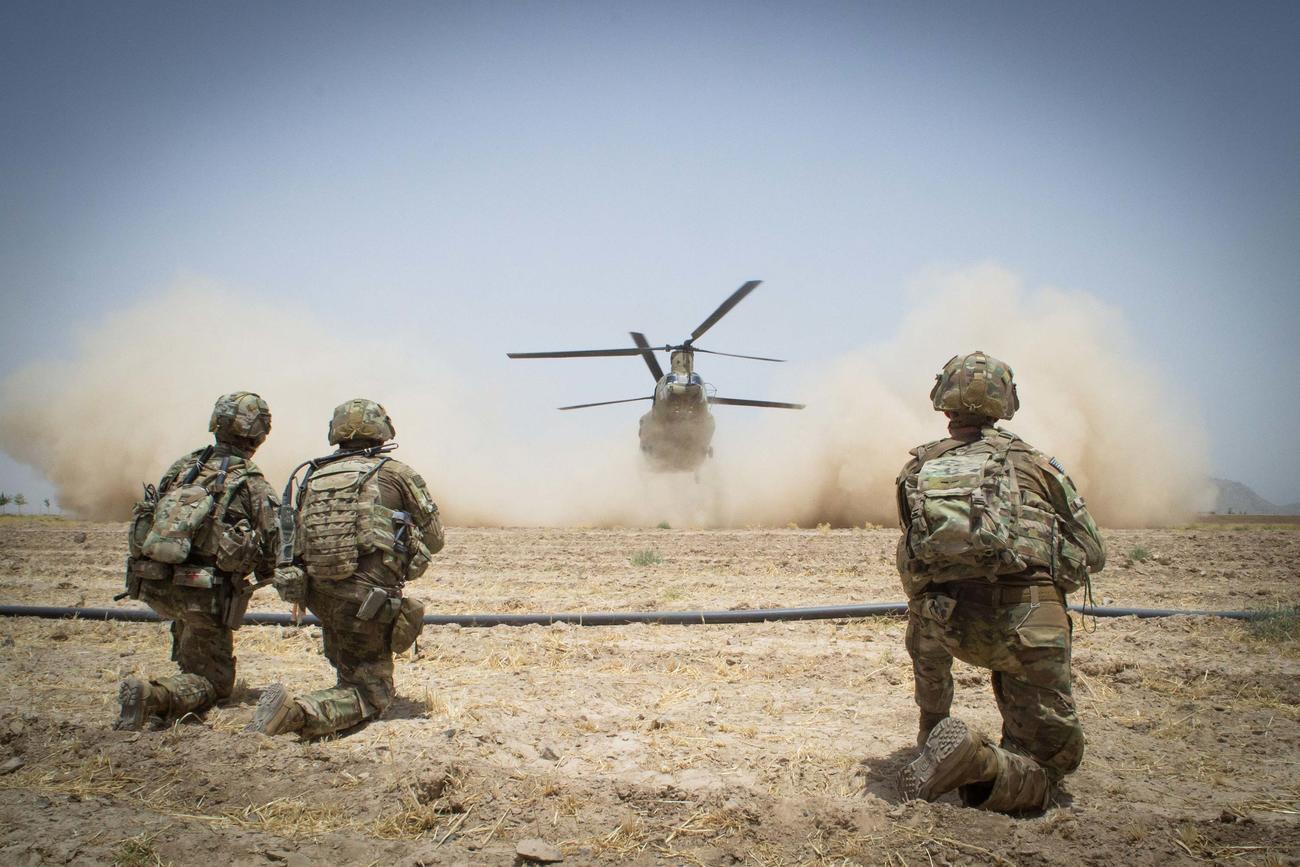 Special Operations Command is close to equipping its helicopters with special sensors designed to eliminate pilot blindness when landing in brownout conditions.
Landing a helicopter in brownout conditions in places like Afghanistan and Iraq has been described as one of the most dangerous tasks a pilot can face and accounts for 65% of non-hostile fatalities in military helicopter accidents during hover and low-speed flight, according to a 2017 article in the Journal of the Joint Air Power Competence Center.
Special operations aviation officials have been working on an effort to reduce the risks of landing in degraded visual environments for five years, Geoffrey Downer, the head of U.S. Special Operations Command's Program Executive Officer Rotary Wing, recently told defense reporters at the National Defense Industrial Association's vSOFIC 2020 industry conference.
Related: Army Pilot's Invention Enables Hyper-Realistic Low-Visibility Flight Training
"Our efforts have primarily focused on providing a full system to provide complete situational awareness in a brownout environment," Downer said, describing the work involving the 160th Special Operations Aviation Regiment.
The effort developed momentum about two years after U.S. Special Operations Command awarded an initial contract to Sierra Nevada Corp. to develop its Degraded Visual Environment Pilotage System (DVEPS), according to the company's website.
The DVEPS features a multi-sensor, see-through imaging system that provides real-time, high-resolution fused imagery of the terrain and obstacles, allowing pilots to fly in brownout, smoke, sand, snow, rain and fog conditions, the website states.
A 2017 directed requirement resulted in PEO Rotary Wing working with conventional Army aviation to evaluate the new technology, Downer said, adding that the service finished an operational test of the system in November.
"We are actually starting to equip our HH-60 medevac aircraft in addition to the [MH-47] and the [MH-60] aircraft," he said. "The plan is to do our user evaluation this summer with plans to make a decision to start procuring the systems to equip the SOF aircraft."
— Matthew Cox can be reached at matthew.cox@military.com.
Read more: SOCOM Wants Army's Futuristic Troop-Carrying Helicopter
© Copyright 2020 Military.com. All rights reserved. This material may not be published, broadcast, rewritten or redistributed.