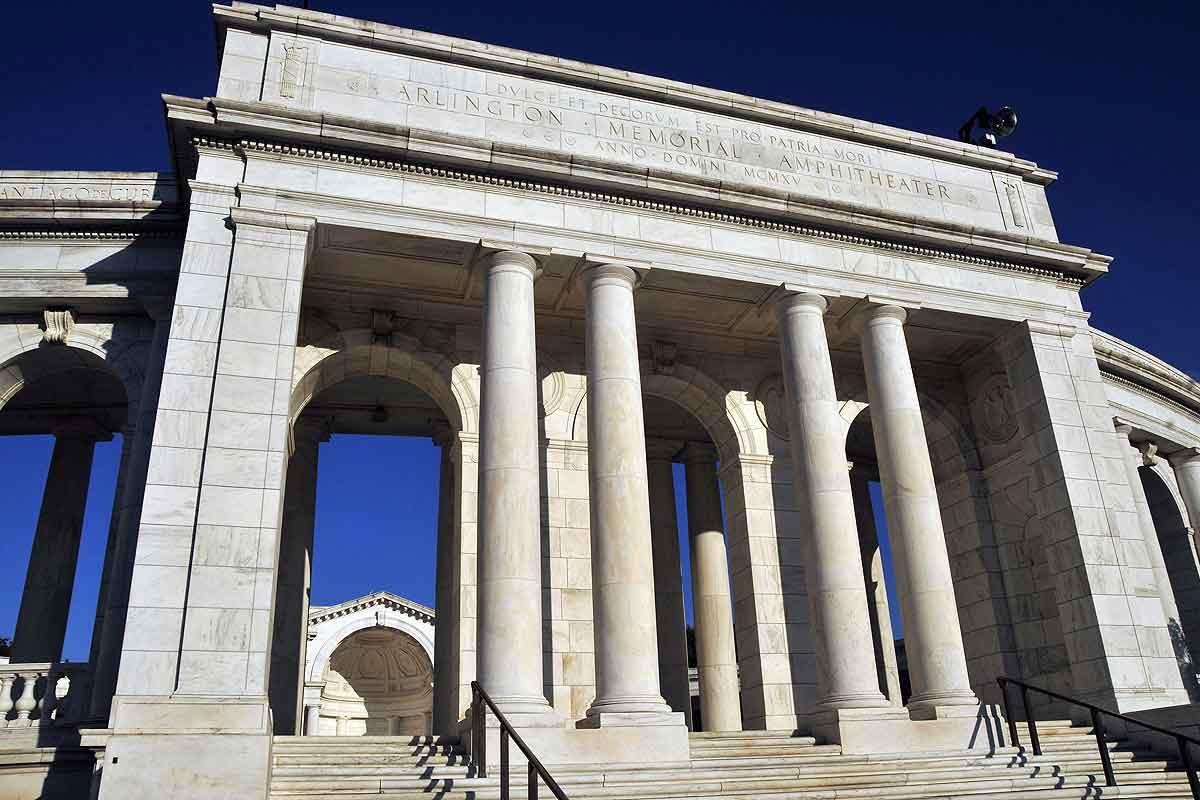 Arlington National Cemetery, which has been closed to the public during the novel coronavirus pandemic, marked the 100th anniversary of its historic amphitheater Friday with virtual events.
On May 15, 1920, the marble colonnades of the amphitheater were dedicated. Since then, it has been the setting for the National Memorial Day Observance, previously known as Decoration Day, at which the president traditionally gives an address after laying a wreath at the Tomb of the Unknown Soldier.
This year, it is still unclear whether the cemetery will be open to the public on Monday, May 25.
Related: Strict Rules in Place for National Cemetery Visits on Memorial Day
The Army and the Defense Department, which have jurisdiction over Arlington, have yet to make that decision, but restrictions on large public gatherings in northern Virginia and the District of Columbia are still in effect.
In lieu of public events to mark the amphitheater's centennial, the cemetery prepared an online exhibit available on its website.
"As Arlington National Cemetery remains closed to visitors, the online exhibit will allow the public to explore these hallowed grounds," Karen Durham-Aguilera, the cemetery's executive director, said in a statement. "Virtual visitation is the centerpiece of the 100th anniversary commemoration, showcasing the resilience of the historical structure and our nation."
The online exhibit features the unveiling of the contents of a time capsule that was embedded in the cornerstone of the amphitheater when construction began in 1915.
Inside, there were coins then in use, copies of the Declaration of Independence and the Constitution, a signed photograph of President Woodrow Wilson and, curiously, an American flag with 46 stars, although there were 48 states at the time.
To the amazement of Archivist of the U.S. David Ferriero, who can be seen examining the time capsule contents in the online exhibit, there was also a string of red tape, which was then used to bind all government documents.
He called it a "wonderful example of red tape. It is literally the red tape. So this is where the saying comes from — 'cutting through the red tape,'" Ferriero said.
— Richard Sisk can be reached at Richard.Sisk@Military.com.
Read More: Medal of Honor Recipient Dead at 41 After Yearslong Lung Cancer Fight
© Copyright 2020 Military.com. All rights reserved. This material may not be published, broadcast, rewritten or redistributed.