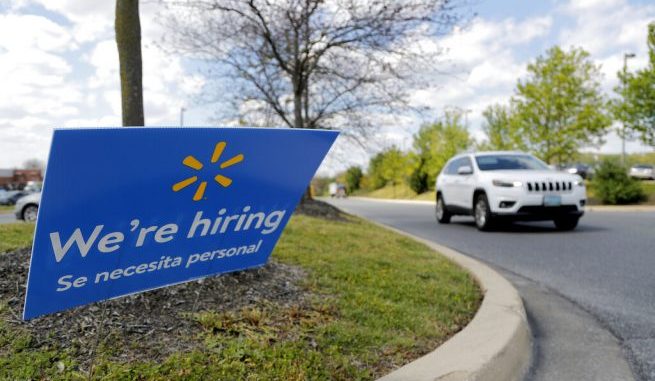 OAN Newsroom
UPDATED 10:55 AM PT — Saturday, May 16, 2020
After weeks of closures, many businesses are ready to open their doors, serve their communities and take their employees off of unemployment.
"If you look at the latest unemployment report on Friday, there are 18 billion people expecting to be reemployed over the next six months. You can think of them as being temporarily unemployed and, God willing, that's what going to happen. But that survey is very consistent with the employment report." – Kevin Hassett, White House Economic Adviser
However, employees have said they aren't as eager to return to work and possibly put themselves at risk without appropriate compensation.
Economists at the University of Chicago found that 68 percent of workers are receiving more money in unemployment benefits than they would while working.
"As far as the employees go, they're not going to make as much money because everything is going to be limited. Now with the stimulus they have…everybody is getting an extra $600 a week. You figure with even their base unemployment up to $200 to $300 a week, they're almost making $1,000 a week." – Komes Rozes, Rhode Island restaurant owner
The CARES Act was designed to provide enough money for workers to be paid approximately what they were paid through their jobs, instead of just the portion of their salary already covered by state benefits.
Sales continue to suffer and business owners have realized they won't be able to pay their workers enough to compensate the risk to their health.
"To be honest, you know, a lot of them don't want to go back to work and I don't blame them," added Rozes. "They're not going to go back to work if they're going to wait one, two tables at night, it doesn't make sense."
This came after the House passed the $3 trillion HEROES Act on Friday, which aims to add additional expansions to unemployment benefits.
RELATED: Polls Explore Different Issues Surrounding COVID-19