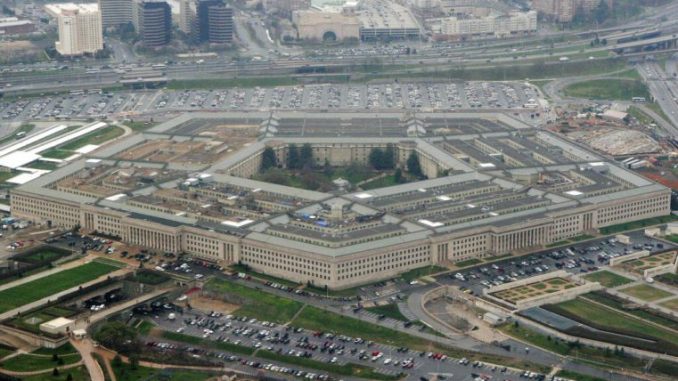 OAN Newsroom
UPDATED 10:20 AM PT — Saturday, May 16, 2020
The Defense Department has confirmed that a new generation of high-speed weapons are in development. Chief Pentagon spokesperson Jonathan Hoffman made the announcement in a tweet Friday, saying "the Pentagon is working on developing a range of hypersonic missiles to counter adversaries."
The Department of Defense is working on developing a range of hypersonic missiles to counter our adversaries. https://t.co/ATb1XLHFtl

— Jonathan Rath Hoffman (@ChiefPentSpox) May 15, 2020
This came after the president commented on the matter this week.
"Right now, incredible military equipment at a level that nobody's ever seen before. We have no choice, we have to do it with the adversaries we have out there. I call it the 'super-duper missile.' I heard the other night 17 times faster than what they have right now." – Donald Trump, 45th President of the United States
The remarks were made during an unveiling ceremony for the U.S. Space Force's new flag, which was presented to the president Friday at the White House.
According to officials, the logo's delta symbolizes the space community, the "north star signifies its core value," and "the orbit around the globe signifies the space capabilities that fuel our American way of life and way of war."
President Trump and Space Force Flag pic.twitter.com/loRVkRLlND

— CSPAN (@cspan) May 15, 2020
President Trump confirmed the U.S. has worked hard on the creation of the Space Force and stressed that "space is going to be the future."
"This is a very special moment, because this is the presentation of the Space Force flag and we worked very hard on this," he said. "It's so important, from a defensive standpoint to an offensive standpoint, every standpoint there is."
MORE NEWS: President Trump Unveils New Vaccine Effort 'Operation Warp Speed'