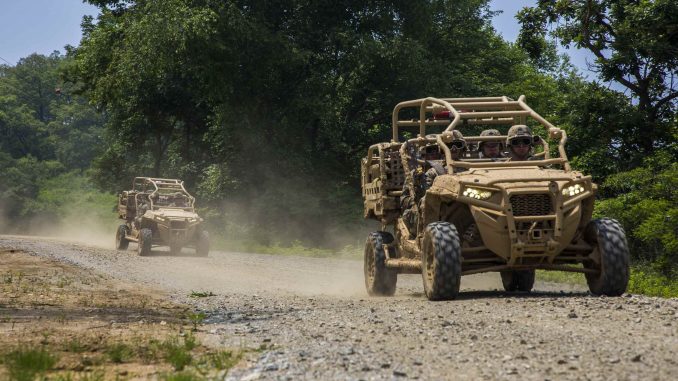 CAMP FOSTER, Okinawa — The Marine Corps is investigating after a trailer pulled by a 31st Marine Expeditionary Unit utility vehicle overturned Wednesday on an Okinawa highway.
The incident occurred at 7:08 a.m. in the Kitanakagusuku area of the Okinawa Expressway, near Exit 3 southbound, an Okinawa Prefectural Police spokesman said Friday.
The tan, light tactical vehicle pulling the camouflaged trailer was headed from Camp Hansen to Camp Kinser when it went out of control, causing the trailer to flip.
Related: Veteran Duped by Phony Marine Awarded $1.7 Million in Stolen Valor Case
The two Marines in the vehicle were not injured, but a guardrail and approximately 13 feet of roadway were damaged, the police spokesman said. No other vehicles were involved.
"We believe the driver was trying to pass a car, changing into the right lane," the spokesman said. "They lost balance of the trailer … causing them to lose control."
Some government officials in Japan customarily speak on condition of anonymity.
As a result of the crash, speed was reduced to about 30 mph and the passing lane was closed until 9:45 a.m., the spokesman said.
"An investigation into the cause of the accident is ongoing with local law enforcement," 31st Marine Expeditionary Unit spokesman Capt. George McArthur told Stars and Stripes in an email Thursday.
Read more: SOCOM Wants Army's Futuristic Troop-Carrying Helicopter
© Copyright 2020 Stars and Stripes. All rights reserved. This material may not be published, broadcast, rewritten or redistributed.