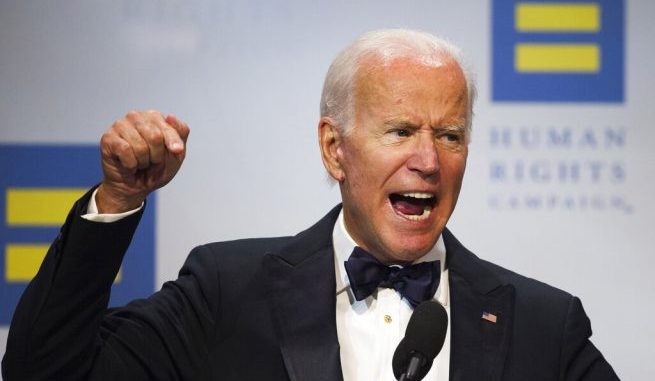 OAN Newsroom
UPDATED 10:23 AM PT — Tuesday, May 12, 2020
A pro-Trump super PAC released a new ad featuring audio clips of the woman accusing Joe Biden of sexual assault. The Great America PAC released the six-figure spot online Tuesday and is set to air the ad on national TV later this week.
The ad titled "Shattered" includes audio of Biden's former Senate staffer Tara Reade speaking about how he allegedly assaulted her in 1993. Reade does not appear in the video, but the one-minute clip includes footage of Biden touching different women.
Biden has denied the allegations and several top Democrats are supporting their presumptive nominee by choosing not believe Reade.
In an interview Tuesday, the former vice president doubled down on the sexual assault allegations against him by saying they simply aren't true. He went on to say if Americans choose not to vote for him in November due to the allegations, it's their right.
"I think women should be believed, I think they should have the opportunity to have their case and state just forth rightly what their case is," he stated. "That is the responsibility of responsible journalists like you to go out and investigate those, but the end of the day the truth is the truth…that is what should prevail."
While Biden has continued to deny the allegations, Senate offices have said they cannot release paperwork from his time in office. The alleged victim has claimed those concealed documents contain her original complaints.