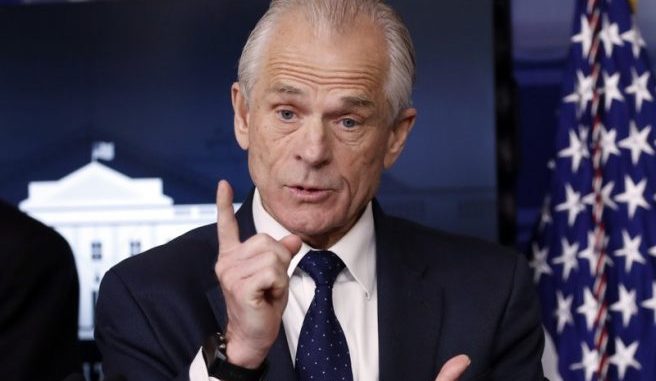 OAN Newsroom
UPDATED 10:07 AM PT — Monday, May 11, 2020
White House trade adviser Peter Navarro has accused China of inflicting "tremendous damage" on the world for its role in the coronavirus outbreak.
In an interview Monday, he pointed out that it's a fact the virus was spawned in China who then hid the nature of the infection for at least two months.
Navarro said during that time flights from Wuhan couldn't go to Chinese cities, but were traveling to Europe and the U.S. all while China switched from exporting protective equipment to importing it. He added that the damage to the world is still ongoing and said the U.S. government needs to respond in some way.
"A bill has to come due for China…it's not a question of punishing them, it's a question of holding China accountable, the Chinese Communist Party accountable, for what it did not just to the American people, the American workers, American children, American senior citizens, but also to the rest of the world," stated the U.S. trade adviser.
Navarro went on to say when it comes to negotiating trade, the only way the U.S. will survive and prosper is to return its manufacturing base to the U.S. He also noted President Trump has wanted to localize the supply chain since first running for office.