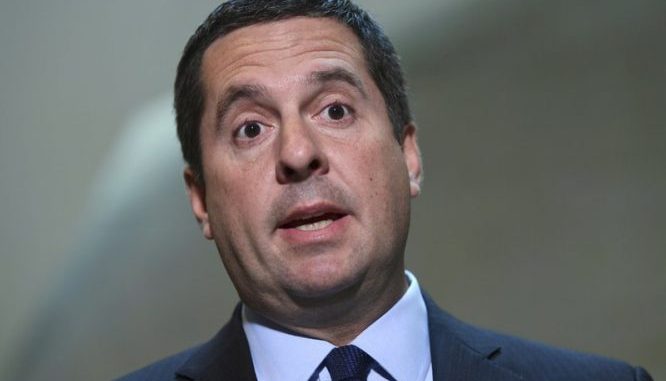 OAN Newsroom
UPDATED 3:25 PM PT — Sunday, May 10, 2020
Congressman Devin Nunes (R-Calif.) has said the perpetrators of the failed Russia hoax must be held responsible. On Sunday, he suggested Democrats have had "deep dark and sick" fantasies about Russia and President Trump.
Nunes added top Democrat officials and their followers got excited over the false dossier. The congressman has called for criminal referrals for people behind the allegations of collusion, coordination or conspiracy between President Trump and Russia.
He also met with the president recently and stressed those who launched the Russia hoax must face the music.
"Like Putin was my best friend. He had no calls to Russia, we had no calls from Russia for years. All of a sudden, we have this great friendship. By the way, getting along with Russia is a great thing. But I have to say, Devin was incredible. He understood it was a hoax before anyone else knew what was happening." – Donald Trump, 45th President of the United States
Nunes also accused Democrats of orchestrating and financing the Russia probe to manipulate U.S. politics in their favor.
WATCH: Rep. Nunes: Time For Key Witness Transcripts From Trump Probe To Be Public