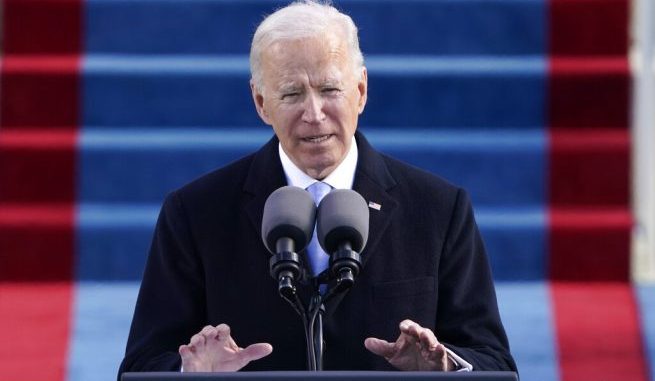 OAN Newsroom
UPDATED 10:21 AM PT – Thursday, January 21, 2021
Joe Biden has unilaterally stopped the U.S. withdrawal from the World Health Organization (WHO) following President Trump's decision to step away from the bloc due to Chinese Communist influence. Biden signed an executive order on Wednesday effectively blocking the U.S. from exiting the pact.
President Trump took steps to remove the U.S. from the organization amid reports the head of the WHO helped China cover up initial COVID-19 infection reports, which could have stopped the pandemic. The Trump administration's move would have stopped federal funds from going to the global alliance.
"So we have 325 million people. China has 1.5 billion people, right?" President Trump hypothetically asked. "We paid $500 million a year. They paid $39 million yearly." He went on to point out that China had officials who were practically running the organization.
.@WHO is a family of nations. We are all glad that the United States of America 🇺🇸 is staying in the family. #WeAreFamily https://t.co/hWkZyi2ry3 #EB148 pic.twitter.com/ek3pxFAOSp

— Tedros Adhanom Ghebreyesus (@DrTedros) January 21, 2021
Meanwhile, the WHO appeared all too eager to welcome the Biden administration as many Americans are left concerned about the fiscal impact of rejoining the organization.