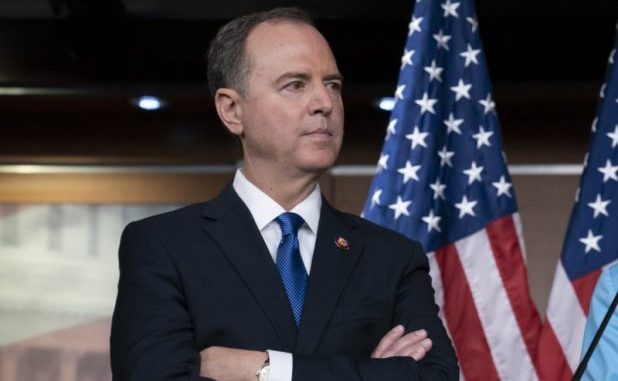 OAN Newsroom
UPDATED 5:20 PM PT — Friday, May 8, 2020
According to Donald Trump Jr., the recently released Russia probe transcripts make it clear Rep. Adam Schiff (D-Calif.) lied to America. In a tweet, the president's son said Schiff lied to the American people and his colleagues, noting he had zero evidence to support what he was selling.
Don Jr. asked if any Democrats, who were "made to look like fools", were offended and would be willing to hold Schiff accountable.
The transcripts make it clear that @RepAdamSchiff not only lied to the American people, he lied to his colleagues.

ZERO evidence to support what he was selling.

Are no Dems in Congress offended they were made to look like fools? None willing to hold Shifty Schiff accountable?

— Donald Trump Jr. (@DonaldJTrumpJr) May 8, 2020
This came after the House Intelligence Committee released the transcripts of the Democrat led investigation into allegations of Russian interference in the 2016 election. According to the documents, top Obama officials had no "direct evidence" Trump's campaign colluded with Russia, despite Democrat concerns.
Meanwhile, President Trump has claimed former Vice President Joe Biden was also involved with the Russia probe. During a recent interview, the president said "sleepy Joe was involved in this very much" while discussing the FBI's investigation into his 2016 campaign.
Reports noted that the investigation began while Biden was still in office.
The president did not specify how he knew Biden was tied to the probe, but went on to slam the former vice president as a "bad" and "incompetent" Democrat presidential candidate.
MORE NEWS: Report: U.S. Attorney Durham Adding Members To Russia Probe Team