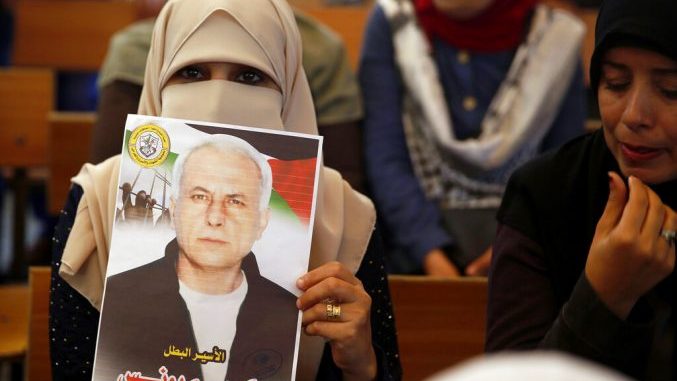 OAN Newsroom
UPDATED 6:30 PM PT — Friday, May 8, 2020
Palestinian officials are preparing to defy Israel's order to confiscate money from bank accounts of prisoners and their families. On Friday, Palestinian President Mohammad Shtayyeh stated banks within the state will not submit to the measure and called to keep the accounts running.
Officials in Palestine have been giving money to families of prisoners and victims affected by the political unrest of the Israel-Palestine conflict.
Some are worried about the seizure of funds and claimed they rely on this money to pay for essential items for their families.
"We are a family of six. Hamza's salary while he is imprisoned is what helped us financially. Even his father's medicine and his treatments is what was covered with the salary. It helped us a lot and his father is sick, he does not work." – Zahiya Almasri, mother of prisoner
The banks that have been asked to close these accounts are in the West Bank, which is occupied by Israel and partially ruled by the Palestinian Authority.
The order is set to take place Saturday, which will allow the Israeli military to confiscate funds from the bank if they open these accounts.
READ MORE: Palestinians Say They Will Defy Israeli Order In Prisoner Payments Dispute