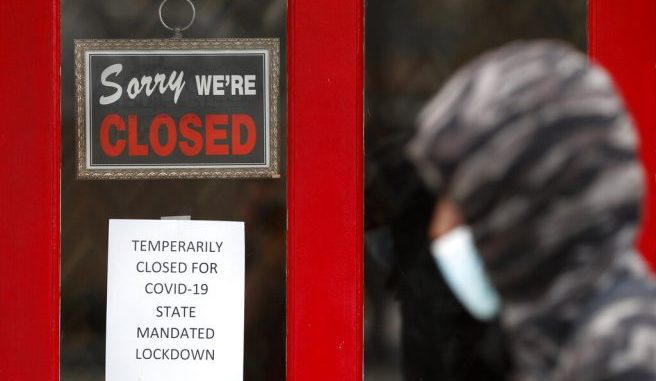 OAN Newsroom
UPDATED 5:22 PM PT — Thursday, May 7, 2020
As unemployment rates continue to spike across the country, states are turning to the federal government for aid after finding their own unemployment coffers nearly empty.
On Thursday, reports noted nearly 3.2 million Americans filed for first-time benefits last week. Some states have reportedly already spent more on unemployment in the last two months than in all of 2019.
Reports have said the unemployment trusts in several states, including New York, California, Texas and several others, were nearing depletion this week. These states have been approved to collect almost $14.5 billion for the month of May.
States like Kentucky and Minnesota were estimated to have less than a month of funding left, while Pennsylvania has around two months of funding to go.
"Unfortunately, Pennsylvania is ill prepared for the present crisis," explained Jared Walczak. "The truth is no one was really prepared for this, but Pennsylvania in particular has a chronically underfunded unemployment compensation trust fund."
The federal unemployment account currently has around $78 billion with the nine states, who have already requested nearly half of that by July. During the Great Recession, it took states more than a year to request federal assistance, but under the pandemic it's taken around two months.
Economists have pointed out they're hopeful for a drop in unemployment once the economy gets back up and running. However, they believe we are in for a slow recovery overall.
"By August, September, we'll probably only get about half the jobs that we lost back. So we'll lose 20 to 25 million. We might get 12, 13, 14 million back. That means the unemployment rate will go from somewhere between 15 and 20 percent to high single digit by election day. So 8, 9, 10 percent unemployment. Then it's going to be a slog till we get some solution to the virus." – Mark Zandi, Chief Economist of Moody's Analytics
Should both state and federal unemployment accounts run dry, those receiving benefits will still get their checks. The federal account will automatically borrow from the Treasury Department.
However, states will eventually be expected to repay the federal account, likely in 2022, leaving some worried about what that will mean for future unemployment applicants. These states are likely to pass a series of tax increases and cuts to payments, meaning future applicants could see less money in weekly benefit payments or fewer weeks of benefits.
MORE NEWS: States Tell Workers They'll Lose Benefits If They Don't Return To Work