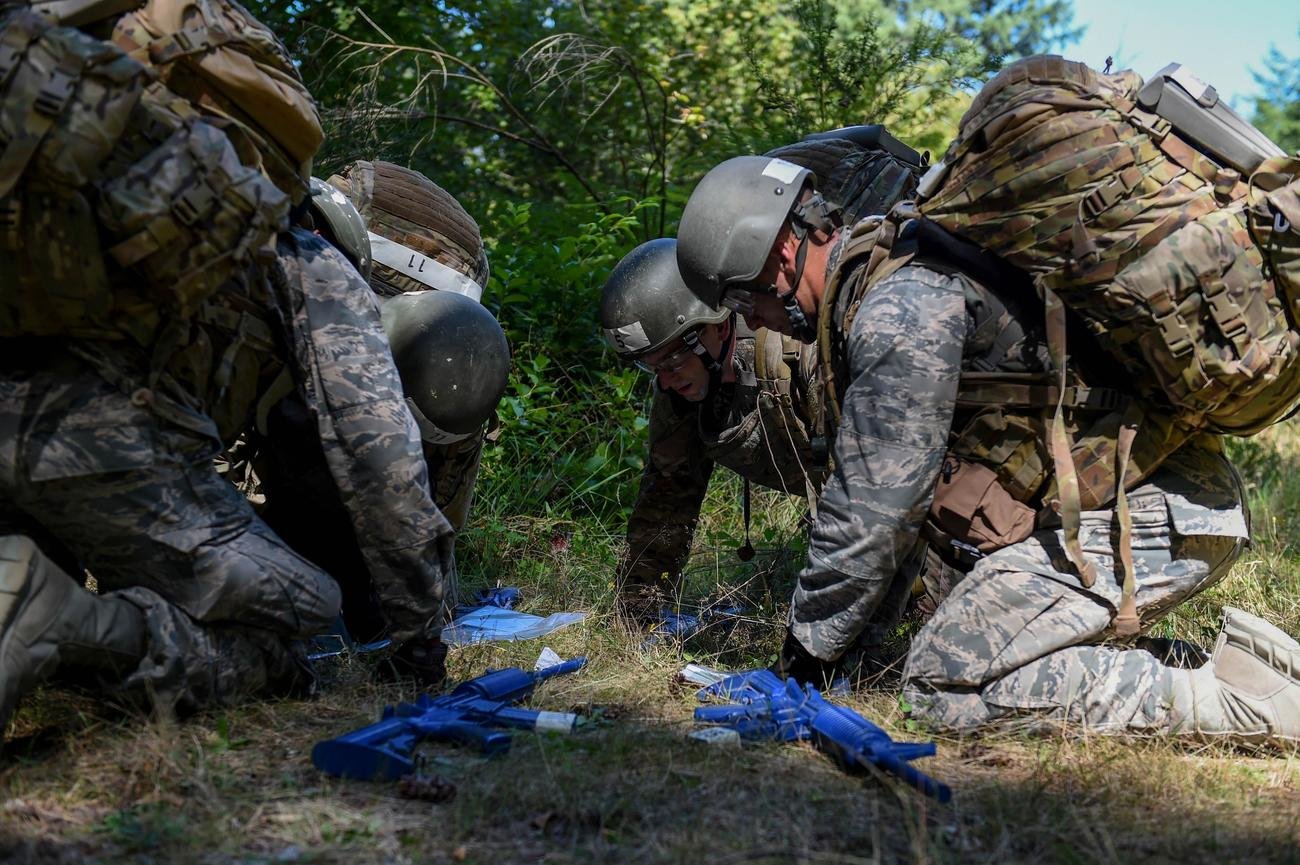 The U.S. Air Force has created a new Air Force Specialty Code that will move its special tactics, tactical air control party (TACP) and combat rescue officers into their own special warfare tier.
As of May 1, the three career fields have moved from the 13XX group — which includes officers in space, nuclear and missile operations, as well as command and control — into a separate "AFSPECWAR" AFSC, 19ZXX, according to a service release.
"The creation of a cadre of officers steeped in joint leadership and trained to lead the full spectrum of AFSPECWAR conventional and special operations missions will streamline accession, selection and common skills training," said Col. Thomas Palenske, director of the AFSPECWAR directorate at the Pentagon. Palenske was previously commander of the 1st Special Operations Wing at Hurlburt Field, Florida.
Related: Air Force Announces New Entry Program for Enlisted Special Warfare Training
"These officers will share a common assessment and selection standard with a heightened benchmark for leadership capabilities to prepare them as next-generation leaders for the AFSPECWAR enterprise," he said in the release.
Special tactics airmen are now designated as the 19ZXA AFSC; TACPs are 19ZXB; and combat rescue use the 19ZXC AFSC, the release states.
The Air Force's goal is to centralize the specialties, to "increase resourcing, improve talent management and enhance deployment capabilities," officials said.
"Upon the establishment of the 19Z officer training and developmental processes, every AFSPECWAR officer will exercise the unique competencies — mission command culture, advanced combat skills, ground maneuver warfare expertise, air-mindedness and all-domain warfare capabilities," said Col. Mark McGill, AFSPECWAR deputy director and officer career field manager. "They should see greater opportunities to serve in different positions across the Air Force and will serve the greater AFSPECWAR enterprise together."
Palenske added, "the Department of the Air Force is modernizing to connect the joint force so we can more seamlessly integrate as a joint team."
Airmen should automatically see the change within the MilPDS personnel database; no additional training is required, officials said.
The latest development closely follows a similar transformation within the special warfare community.
In February, the service announced it had created a new single-entry program for recruits interested in special warfare careers in order to earlier identify candidates with the aptitude and skills to become battlefield airmen.
Selected special warfare candidates within Basic Military Training now enter Air Education and Training Command's Special Warfare Operator Enlistment Vectoring program, or SWOE-V. The program designates enlisted recruits on the path to become combat controllers, pararescue, TACPs or special reconnaissance airmen and converges them under the 9T500 AFSC, the Air Force said at the time.
The program's development marked a shift from assigning airmen to specialties before they can make a fully informed decision about their career choice, while streamlining their entry into the service.
— Oriana Pawlyk can be reached at oriana.pawlyk@military.com. Follow her on Twitter at @Oriana0214.
Read More: Troops Supporting Pandemic Response Should Get Hazard Pay, Senator Says
© Copyright 2020 Military.com. All rights reserved. This material may not be published, broadcast, rewritten or redistributed.