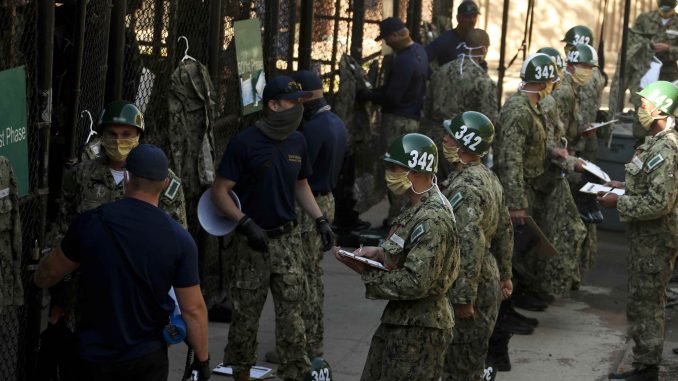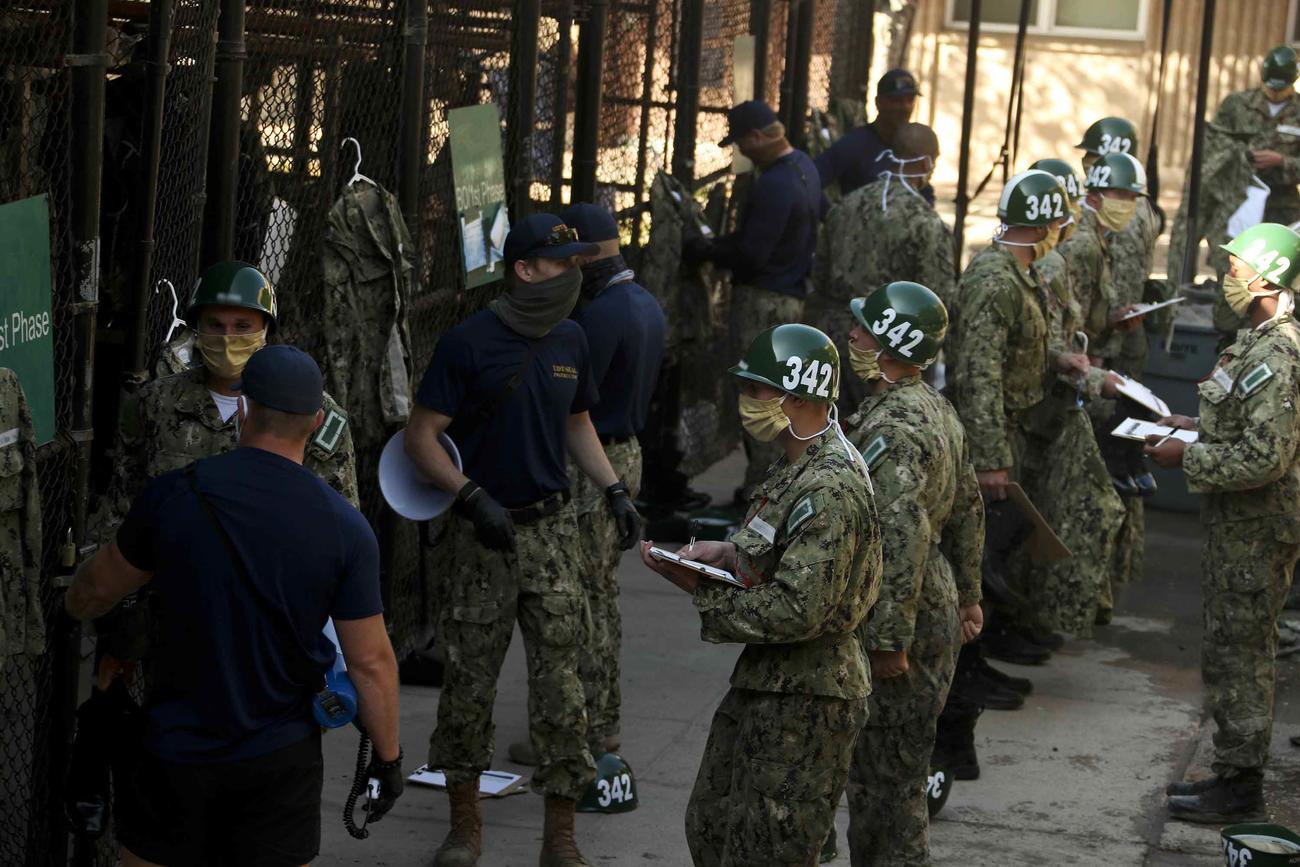 The Navy resumed its toughest training Monday for sailors hoping to join the special warfare community seven weeks after pausing it over concerns about the novel coronavirus pandemic.
Instructors will be shouting into megaphones rather than trainees' faces at Naval Special Warfare Center's selection-and-assessment training for Navy SEALs and special-warfare combatant-craft crewmen.
The training for three of the center's 12 cohorts was paused March 16, just days after President Donald Trump declared a national emergency over the coronavirus pandemic. Two of the cohorts resumed training Monday, said Lt. John Mike, a Naval Special Warfare Center spokesman. The third is expected to pick up May 11.
Related: Dozens of Marine Recruits at Boot Camp in San Diego Have COVID-19
The Naval Special Warfare Center is in Coronado, California. That state has seen about 55,000 confirmed coronavirus cases, leading to more than 2,200 deaths.
In the weeks since training was halted, Capt. Bart Randall, Naval Special Warfare Center's commodore, said in a statement that new procedures have been put into place to protect students. That includes recommendations from the Centers for Disease Control and Prevention and guidance from Defense Department medical professionals.
Any student showing symptoms of COVID-19, the illness caused by the coronavirus, will be immediately pulled from training and evaluated by a medical team, Randall said.
"The health and well-being of our students still remains our top priority," he added.
Instructors will wear face masks and gloves whenever possible, and students will be screened for COVID-19 daily. Social distancing will be encouraged within each training cohort, and the number of students in classrooms or completing runs or swims will be capped to allow for "student separation to the greatest extent possible," a news release describing the new efforts states.
Despite the changes, Randall said the training center will continue turning out new SEALs and special-warfare combatant-craft crewmen "capable of performing at the high standards demanded of [naval special-warfare] operators."
Training across the military branches has been halted due to the coronavirus crisis. Each of the services temporarily stopped shipping new recruits to boot camp until new safeguards could be put into place to prevent the virus from spreading at entry-level training.
Exercises, fitness tests and other requirements have also been delayed or canceled during the pandemic.
The Navy has seen the highest number of COVID-19 cases in the ranks, largely due to two outbreaks on deployed warships.
— Gina Harkins can be reached at gina.harkins@military.com. Follow her on Twitter @ginaaharkins.
Read more: Why the Navy Has Stopped Releasing Ships' COVID-19 Case Counts
© Copyright 2020 Military.com. All rights reserved. This material may not be published, broadcast, rewritten or redistributed.