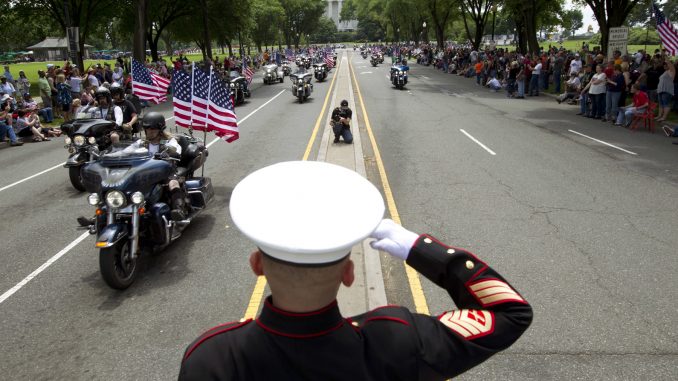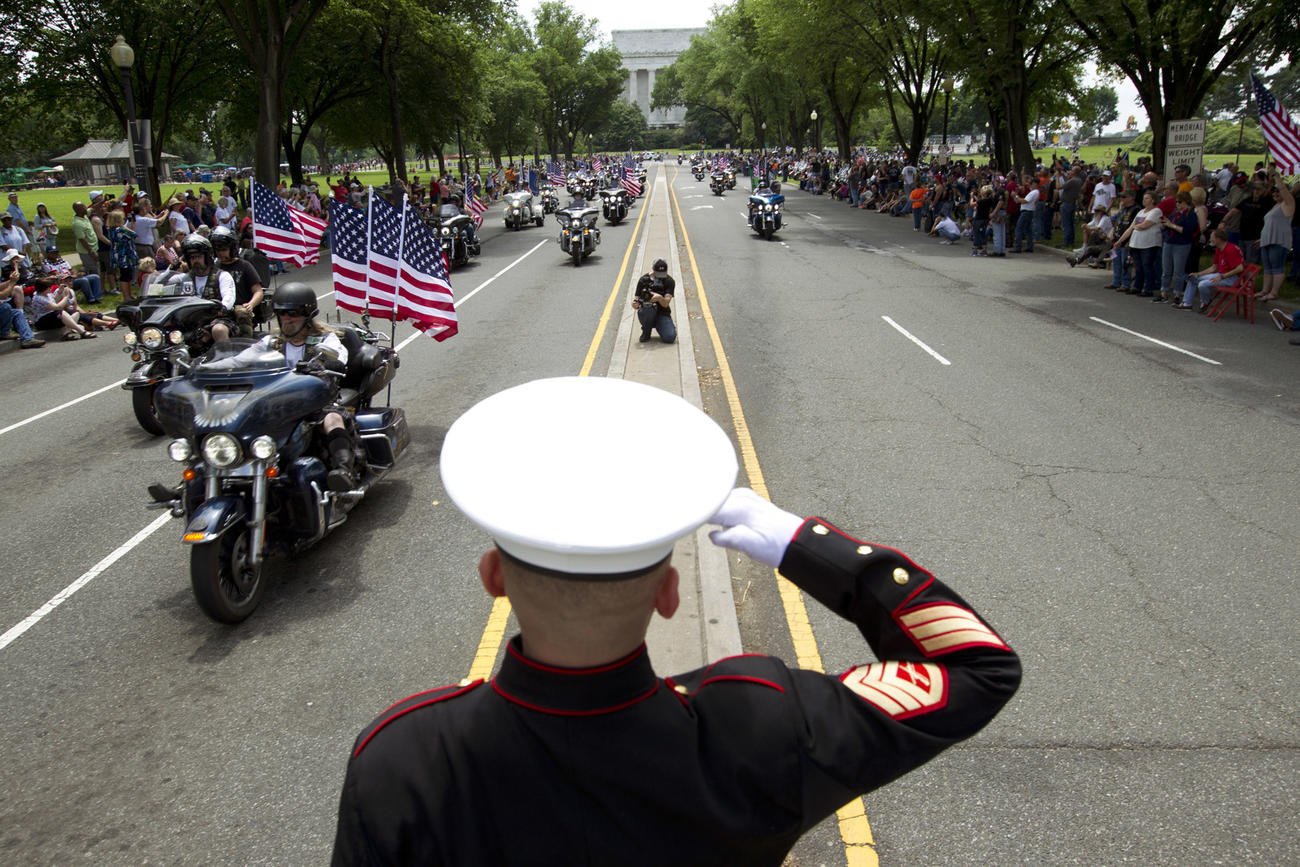 AMVETS has scrapped plans to carry on the Rolling Thunder tradition in Washington, D.C. this Memorial Day because of the coronavirus restrictions on large gatherings, but pledged to hold similar events next year.
"Legally, it's not possible and it just would not be responsible" for safety reasons this Memorial Day, Joe Chenelly, national executive director of the AMVETS veterans service organization, said in a video statement on the group's website.
He stressed that action by AMVETS was not a formal "cancellation." Instead, AMVETS will sponsor virtual events during the Memorial Day weekend on the POW-MIA issue and other veterans' causes and also promote a "Rolling To Remember" challenge.
The challenge is for those with motorcycles to ride 22 miles wherever they are on Sunday, May 24, the day before Memorial Day, to call attention to the average of 20-22 veteran suicides daily, Chenelly said.
Related: Thunder's End: Rolling Thunder to Mark Final Memorial Day Event
"As always, the health and safety of our riders and the veteran community is our top priority," In AMVETS said in a statement. "Due to the federal and state restrictions on public gatherings and the guidance of public health officials amid the COVID-19 pandemic, the Rolling to Remember motorcycle demonstration will not take place in Washington, D.C."
Last September, American Veterans, better known as AMVETS, secured a National Park Service permit for Memorial Day events in D.C. similar to the annual three-day rallies of thousands of motorcyclists in the nation's capital sponsored by Rolling Thunder.
Chenelly said at the time that the events would be held to "to make the nation, especially our voters, aware of what is happening, what isn't happening and what needs to happen to address our POWs, our MIAs, and our veterans and active-duty service members who are dying by suicide."
He said AMVETS would not use the Rolling Thunder name and instead would call the events "Rolling To Remember."
AMVETS acted after Artie Muller, long-time leader of the Rolling Thunder rallies that rumbled through Washington for 32 years, stating that the 2019 rally would be the last, although local chapters around the country might sponsor their own events. He cited the escalating costs of holding the event.
"It's just a lot of money," Muller, a Vietnam veteran who served with the Army's 4th Infantry Division, told Military.com. He estimated the annual cost of the Rolling Thunder weekend in D.C. at $200,000.
President Donald Trump, who was on a visit to Japan last Memorial Day, expressed hope that the Rolling Thunder tradition would be renewed.
"The Great Patriots of Rolling Thunder WILL be coming back to Washington, D.C. next year, & hopefully for many years to come. It is where they want to be, & where they should be," he said in a tweet at the time.
— Richard Sisk can be reached at Richard.Sisk@Military.com.
Read More: In First, DoD Awards Massive $7.2 Billion Contract to Single Company for PCS Moves
© Copyright 2020 Military.com. All rights reserved. This material may not be published, broadcast, rewritten or redistributed.