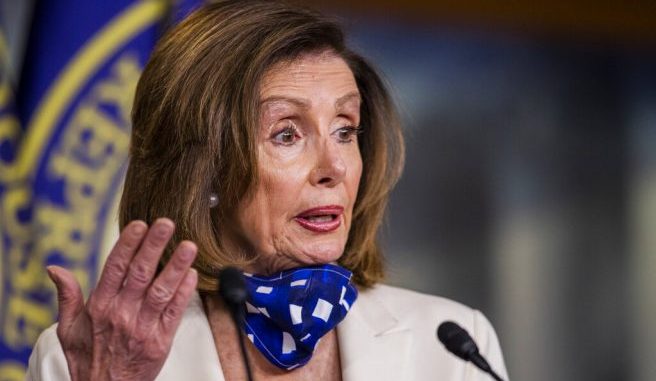 OAN Newsroom
UPDATED 1:05 PM PT — Thursday, April 30, 2020
House Speaker Nancy Pelosi (D-Calif.) has said she's "satisfied" with how Joe Biden has responded to the sexual assault allegations against him.
During a recent interview, Pelosi stressed she's a big supporter of the #MeToo movement and a big believer in women.
She went on to say she supports Biden and his dismissal of Tara Reade's accusations. The House speaker added she's "impressed with the people who worked for him at the time," who had "absolutely never heard one iota of information about this" claim before.
Pelosi acknowledged that Biden will have to deal with this and went on to praise him as a great presidential candidate.
"We have an important election at hand, one that is one of the most important ones we've had. We say that every election, but I think this one is the most crucial. I supported him because he's a person of great values, integrity, authenticity, imagination and connection to the American people." – Nancy Pelosi, Speaker of the House
.@SpeakerPelosi says she supports Joe Biden and is "satisfied with how he has responded" to a sexual assault allegation against him. https://t.co/HtLbqYaRAq pic.twitter.com/v3mH3jWXMc

— New Day (@NewDay) April 30, 2020
Biden has yet to directly address Reade's allegations.
WATCH: Joe Biden Accuser Tara Reade Slams #MeToo Leaders, Mainstream Media For Ignoring Her Allegations