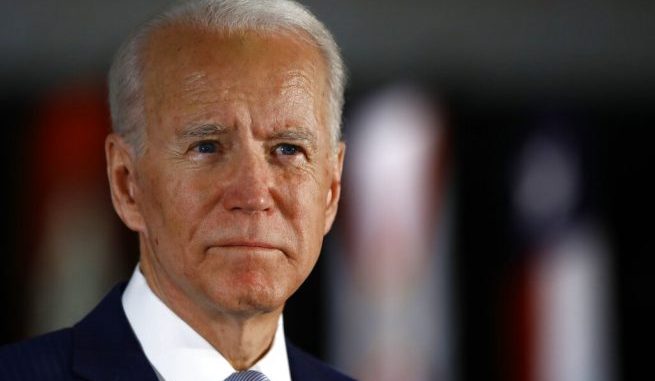 OAN Newsroom
UPDATED 3:25 PM PT — Thursday, April 30, 2020
Joe Biden is set to address accusations of sexual misconduct, which were made by his former staffer Tara Reade. He will reportedly appear on MSNBC's 'Morning Joe' this Friday to discuss the allegations.
Tomorrow in a @Morning_Joe exclusive, former Vice President @JoeBiden joins @JoeNBC, @morningmika & @WillieGeist to respond for the first time to the recent allegation of sexual assault.

— MSNBC Public Relations (@MSNBCPR) April 30, 2020
He's expected to speak about Reade's accusations for the first time since the incident took place back in 1993, when Biden served as a senator. Reade claimed Biden pushed her against the wall and put his hands under her clothes in an unwelcome sexual advance.
Props to @chrislhayes for being the first person on msnbc to cover Tara Reade. Please listen to her in her own words. pic.twitter.com/u2MF9FkzmX

— Katie Halper (@kthalps) April 30, 2020
According to critics, MSNBC may create a more favorable setting for Biden to speak on the matter, due to a left-wing bias in its programming.
This came after Reade announced she would be willing to testify under oath. She has said Biden must be held accountable for his actions, including bullying and sexual harassment.
She's called on the former vice president to release all documents related to his tenure as a senator. She's also demanded a public apology from Biden for calling her a "Russian agent" to cover up his alleged sex crimes.
WATCH: Joe Biden Accuser Tara Reade Slams #MeToo Leaders, Mainstream Media For Ignoring Her Allegations