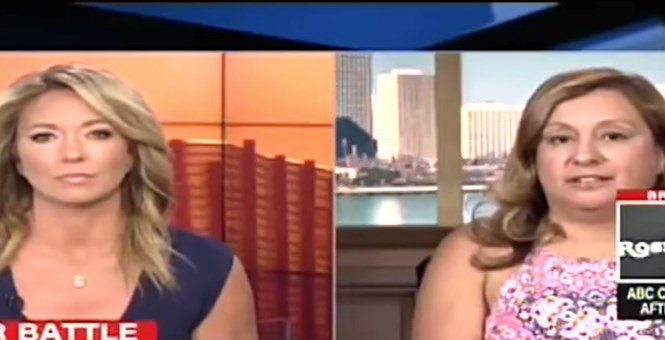 Cindy Garcia, a U.S. citizen, does not fault President Trump for deporting her husband back to Mexico. She explained why in an interview with a surprised Brooke Baldwin on CNN.
"Yes, I am not upset at our government due to the fact that I am a U.S. citizen and that our laws come first," Garcia said. "Our laws are just broken and need to be fixed, but I can't be mad at Trump for doing his job because that is his job to protect us, as U.S. citizens, from criminals."
Widget not in any sidebars
She did make a policy suggestion, though, for illegal immigrant children. Garcia wishes a path to citizenship would be available to children who were brought illegally to the U.S. through no fault of their own. They are "doing the right thing and have never committed a crime," she said. For the criminals who came here illegally by their own will, "they need to go back," she reiterated.
A bipartisan group of lawmakers are trying to get a group of immigration bills passed which would lead to a path to citizenship for DACA recipients. That path would be "earned," according to one of the bill's authors. Yet, House Speaker Paul Ryan has resisted those efforts because, as Democrats like Rep. Kathleen Rice (D-NY) suggest, he is being held "hostage" by the conservative House Freedom Caucus.
Democrats are also decrying the Trump administration's "zero tolerance" policy of separating families at the border. Children are temporarily separated from their parents and placed with caregivers when apprehended at the border.
"We don't want to separate families, but we don't want families to come to the border illegally and attempt to enter into this country improperly," Attorney General Jeff Sessions explained.
Critics who call the policy "cruel" got more reason to cry foul after the HHS admitted to losing track of nearly 1,500 children last month.