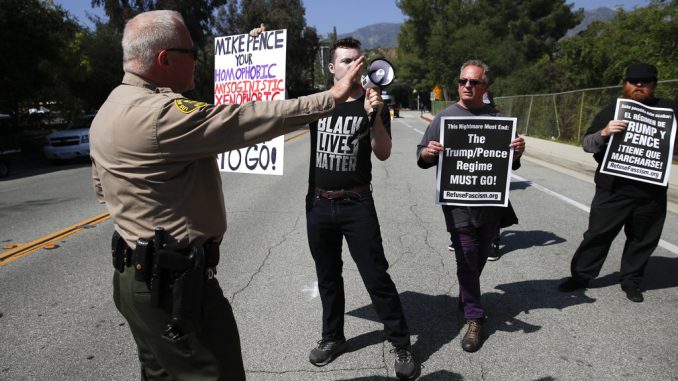 OAN Newsroom


UPDATED 11:41 AM PT — Mon. April 30, 2018
Vice President Mike Pence is in Southern California where's he'll visit the construction of a barrier that began nearly a decade ago.
Pence received a briefing on the construction of the border wall Monday from Customs and Border Protection officials.
The vice president also spoke to Border Patrol and Department of Homeland Security employees about the resources needed to defend the border.
Widget not in any sidebars
Demonstrators turned out to protest the vice president's visit, but supporters have turned out as well, saying the administration's policies are necessary for national security.
"A diplomatic way to talk about a real problem which is illegal immigration coming in here…if you have illegal people coming in they're off the grid, so they can do illegal things and we don't even know who they are so that's a problem," commented Dale Frizelle, supporter of the border wall.
Pence is just the latest administration member to take a trip to the southern border.
DHS Secretary Kirstjen Nielsen visited the same area earlier this month, while President Trump visited the San Diego border in March.