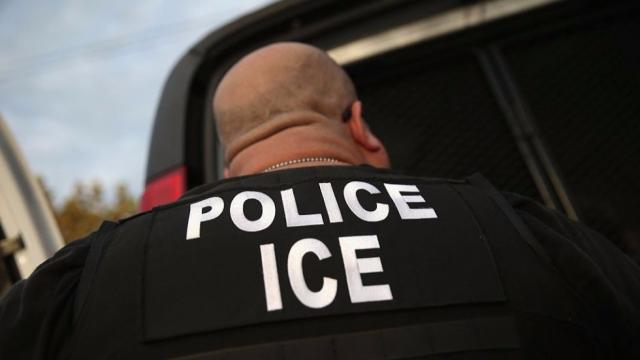 A California couple died in a car crash Tuesday after fleeing from immigration officials, police said.
Santo Garcia, 35, and Marcelina Profecto, 33, died at the scene in rural Kern County after their speeding SUV crashed into a power pole and overturned , Delano police said.
Police determined the couple was fleeing from Immigration and Customs Enforcement officials, who tried to stop their vehicle.
The driver pulled over, but then began speeding after the agents flashed their emergency lights and got out of their vehicle, police said.
The couple, who has six children, was out looking for work when they noticed ICE was following them, Arturo Rodriguez, president of the United Farm Workers of America, told KGET-TV.
The couple had been living in the U.S. illegally since 2003, according to UFW.
ICE did not immediately respond to a request for comment about the couple's immigration status.