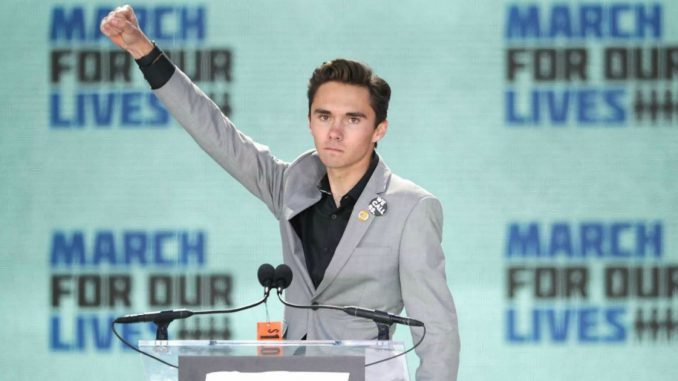 EL PASO, Texas (KFOX14) — A sixth-grade student at a northeast El Paso middle school was killed Friday morning.
The 11-year-old boy, was struck by a vehicle around 10:27 a.m. along the northbound lanes of Loop 375 near Parkland Middle School.
The boy was identified as Jonathan Benko, by University Medical Center officials.
Benko was taken to the hospital, where he died, said Sgt. Robert Gomez, of the El Paso Police Department.
Around noon, Ysleta Independent School District officials notified parents of the boy's death via voicemail.
"It is with great sadness and heavy hearts that we inform you of the death of a Parkland Middle School student who left campus this morning and was struck by a vehicle on Loop 375," said the voicemail.
Ysleta ISD Superintendent Xavier De la Torre spoke to the media around 1:45 p.m. about the tragedy.
Nationwide, students walked out of their schools to protest gun violence on the 19th anniversary of the Columbine shootings.
De la Torre said the group of students "breached" the school's perimeter during a planned walkout at the school.
There was additional supervision of students during the school's walkout but the group of students who crossed Loop 375 was trying to go to a park on the opposite side of the loop, said De La Torre.
"This group of students, in a separate, isolated incident, who decided not to participate in the walkout but instead decided to use it perhaps as a way to get off the premises and go meet at the park," said De La Torre.
Grief counselors were called in to to help students and staff at the school, who were shocked by the news.
Classes at Parkland Middle School were not canceled, but extracurricular activities on Friday and throughout the weekend were canceled, said De La Torre.
Widget not in any sidebars
A parent told CBS4 she immediately picked up her daughter after hearing what had happened to her daughter's classmate.
On Friday afternoon, there was a line of parents picking up their children at the middle school.
Benko's mother is a registered nurse at in the emergency department at UMC. His uncle is also a respiratory therapist at the hospital, UMC said.
Because the boy's family was employed by UMC, a memorial fund has been set up by the hospital to help with expenses.
"All of us at UMC are heartbroken by the loss of a child belonging to one of our associates, especially a child as young as Jonathan," said Jacob Cintron, UMC President & CEO. "As a father, I can only imagine how hard this must be for Ashley and her family. She is also one of our family at UMC. Our support, thoughts and prayers are with her and her family throughout this difficult time."
https://twitter.com/TyEducatingLibs/status/988049477914148864