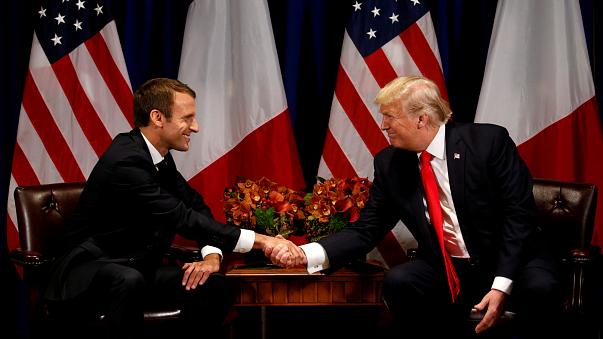 When President Trump hosts French President Emmanuel Macron next week for his first state dinner, no Democrats or members of the media will be in attendance.
Politico reported on Friday that Trump has not invited any Democratic lawmakers to the Tuesday dinner, nor has he extended invitations to members of the media — a departure from past state dinners.
Of the roughly 150 people that are set to attend the dinner, only four are members of Congress: House Speaker Paul Ryan (R-Wis.); Rep. Ed Royce, the chairman of the House Foreign Affairs Committee; and Sens. John Kennedy (R-La.) and Bill Cassidy (R-La.), according to Politico.
Widget not in any sidebars
Senate Majority Leader Mitch McConnell (R-Ky.) was invited, but is unable to attend, Politico reported. Senate Minority Leader Charles Schumer (D-N.Y.) was not extended an invite.
Lea Berman, the White House social secretary under former President George W. Bush, told Politico that the exclusion of Democrats and members of the media is "a break with tradition."
During the last state dinner for a French president, Macron's predecessor François Hollande, then-President Obama featured lawmakers from both parties, and an appearance by singer Mary J. Blige.
Also at that dinner were a number of representatives from major news outlets. CNN President Jeff Zucker was there, as was Jill Abramson, then The New York Times's top editor. Representatives from other media companies, like The Associated Press and Reuters, were also present.