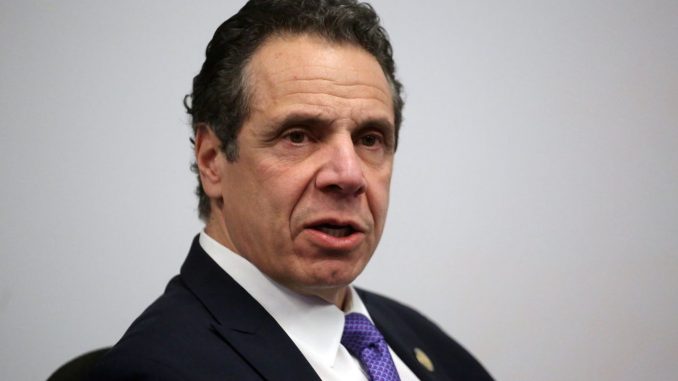 ALBANY — Gov. Cuomo's administration is urging banks and insurance companies in New York to reconsider any ties they have to the gun industry, the Daily News has learned.
In letters to be sent as early as Wednesday, the state's top financial services regulator warns banks and insurers of the "reputational risk" they incur by doing business with the National Rifle Association and the gun industry.
The letter from Department of Financial Services Superintendent Maria Vullo does not threaten to impose any penalties on institutions that maintain ties with the gun industry, but notes the public outcry that followed the recent shooting rampage at a high school in Parkland, Fla.
"The tragic devastation caused by gun violence that we have regrettably been increasingly witnessing is a public safety and health issue that should no longer be tolerated by the public and there will undoubtedly be increasing public backlash against the NRA and the gun industry," Vullo said.
Vullo noted that a number of businesses, including state-regulated MetLife, have already curtailed their relationships with the NRA in the wake of the Parkland mass murder.
Widget not in any sidebars
Financial Services "urges all insurance companies and banks doing business in New York to join the companies that have already discontinued their arrangements with the NRA, the gun industry, or other promoters of guns, and to take prompt actions to manage these risks and promote public health and safety," Vullo said.
Tom King, an NRA board member from New York and president of the state Rifle & Pistol Association, blasted Vullo's letter as "extortion."
"That's a veiled threat," King said about the letters. "Anybody who doesn't think it is a veiled threat is simply mistaken."
Vullo's letters come after state Controller Thomas DiNapoli, in his capacity as head of the state's pension fund, sent letters to credit card companies earlier this month urging them to crack down on gun purchases.
"If gun violence continues unabated in society, public outcry and calls for action may grow and create significant financial risk for the company," DiNapoli said in one of his letters.
DiNapoli's letters followed a move by Citigroup to prohibit customers from offering bump stocks or selling guns to people under 21 or who fail background checks.