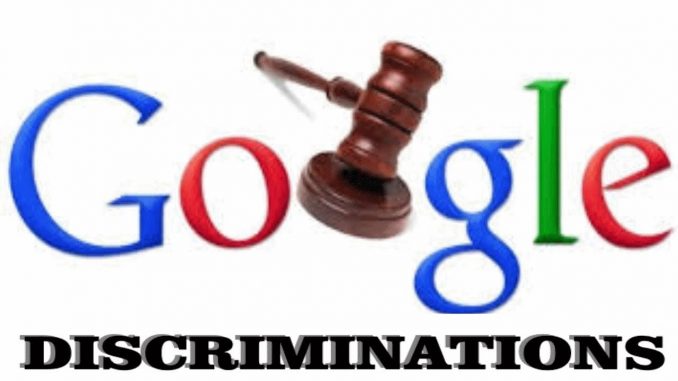 According to an updated complaint from former Google engineer James Damore's class-action lawsuit, Google reserves certain jobs specifically for "diverse individuals."
Following the addition of three new plaintiffs, Manuel Amador, Stephen McPherson, and Michael Burns to former engineer James Damore's class action lawsuit against the Internet giant, new allegations have been brought against the company. One new allegation is that Google specifically reserves certain jobs for "diverse individuals." Damore's complaint states:

Widget not in any sidebars

Google Literally Defines "Diverse Candidates" as Blacks, Hispanics, Veterans, PWDs, and Women And Maintains Quotas

On May 3, 2016, Gina Coons ("Coons"), Global Marketing Stafing Lead at Google,who manages a group of approximately 16 Google recruiters, sent an email entitled "[Please read]New Monthly Global Stafing Meeting details."

In this email, which was sent to the entire Global Stafing team, Coons forwarded an email from Michael Moran ("Moran"), a recruiter at Google, dated April 28, 2016. In Moran's email, Moran described two programs at Google: Center Stage and Supplemental Headcount.

The Center Stage Program was a new project at Google that aimed to "feature exceptional marketing talent to Leadership in an effort to better socialize profiles across the business and find candidates a suitable home." Moran stated in his email that this project places an "emphasis on diversity (80% of talent featured should be diverse)."
The Supplemental Headcount Program was "a last-ditch strategy for getting diverse talent into Google when all other avenues have been exhausted."

Moran went on to state "POps has a handull of HC reserved exclusively for diverse HC. Diverse candidates are:

Black, Hispanic, veterans, PWD, and L4+ women." Upon information and belief, "PWD" stands for "People with Disabilities."
Notably, Caucasians, Asians, and males are left out of Google's definition, and are thus being eliminated for consideration for certain categories of job openings at Google.
This would seem to corroborate previous reports that senior management at Google focused on "diversity first and technology second." An interview with a Google employee (alias "Hal") stated:
A lot of social justice activists essentially spend all day fighting the culture war, and get nothing done. The company has made it a point to hire more people like this. The diversity gospel has been woven into nearly everything the company does, to the point where senior leaders focus on diversity first and technology second. The companywide "Google Insider" emails used to talk about cool new tech, but now they're entirely about social justice initiatives. Likewise, the weekly all-hands "TGIF" meetings used to focus on tech, but now they're split about 50/50 between tech and identity politics signaling.
Read more about Google's history of bias against conservatives in Breitbart News' Rebels of Google series.