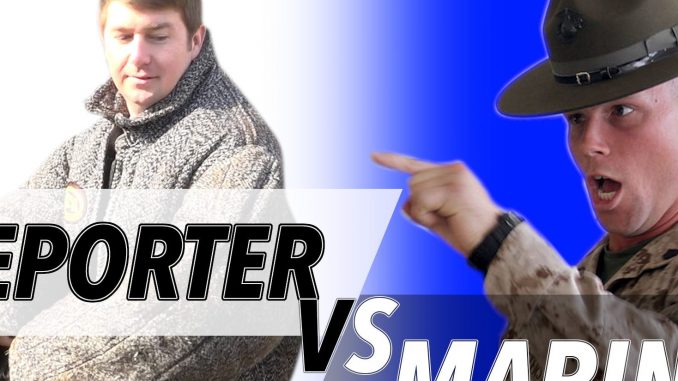 When a civilian goes up against a military dog, the dog always wins.
That's what Staff Sergeant Andrew Kowtko, who serves as the kennel master at Marine Corps Base Quantico, said when asked if The Daily Caller's Ford Springer stood a chance against a Belgian Malinois named Mo. His analysis held up without question.
Widget not in any sidebars
In The Daily Caller's second episode of "Reporter vs. Marine," Springer suited up to see how he could handle a Marine dog in pursuit of a hostile suspect. After the Marines showed Springer what Mo was capable of, he put on a protective suit and did his best to outrun the military dog. As you might expect Springer didn't make it far.
[embedyt] https://www.youtube.com/watch?v=yZH_M5vKb_M[/embedyt]
When the dog handler released Mo on Springer, the "suspect," it only took a matter of seconds before the Marine dog to catch him and take him down to the ground. (Reporter Vs. Marine: The Firefighter Challenge)
A bit of friendly advice for all the would-be suspects out there: When a military dog is involved, you might as well give up because you won't win.
Stay tuned for our next episode of "Reporter vs. Marine" and subscribe to The Daily Caller YouTube channel so you don't miss it.