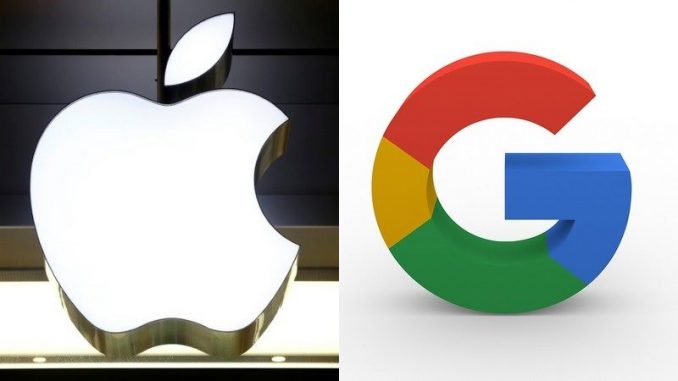 There's a new smartphone application on both Google and Apple's stores that's intentionally designed to help federal criminal illegal aliens evade law enforcement agencies – in the event that they're facing a potential detainment or deportation by authorities – enraging American citizens – and possibly assisting in aiding and abetting criminals.
Widget not in any sidebars
The app is designed by the nation's largest youth-led illegal alien advocacy group known as "United We Dream," which intends to utilize modern technology to help wanted criminals break the law, and it's being endorsed and allowed for download on the nation's two leading mobile operating system's app stores, Google and Apple.
United We Dream (UWD) proclaims itself as being the largest illegal alien youth-led organization in the nation, with over 400,000 illegal aliens and 44 affiliate organizations in 26 states. UWD claims that it "organizes and advocates for the dignity and fair treatment of immigrant youth and families, regardless of immigration status," which essentially suggests they're complicit in providing a means of relocating and hiding fugitives from justice.
The outrageous application is called "Notifica," and it enables criminal illegal aliens to "activate a plan" for the moments before they're coming into contact with either Immigration and Customs Enforcement (ICE) agents or local police departments as well as any situation that could lead to justice being served and them facing arrest.
The disgusting, arguably criminal activity in developing this application should bring about criminal charges for the United We Dream organization as well as the development team behind the application.
Not surprising anyone, the ultra-globalist Google company has allowed the app on their "Play Store," and Apple offers the same via the "App Store."
Yes, very same companies which have banned certain applications for free speech websites and silenced Conservatives have decided to allow an application wholly designed to assist criminals.
Credit: Google Play application store.
Credit: iTunes application store.
The Google Play Store (click to view) and the Apple Store (click to view) description of the Notifica Application reads as follows:
"Notifica sends an alert before you or someone you know is about to get detained."
"If you are an immigrant or an ally, download the award-winning Notifica app today. The Notifica app empowers immigrants and their families with a help button that alerts key contacts if an encounter with law enforcement (Immigration and Customs Enforcement, police, etc.) is about to take place. Alerts are designed to inform family members, lawyers, and other contacts that the sender may have been detained by ICE or law enforcement."
"The "Your Rights" feature educates immigrants and their families about legal rights, providing step-by-step guidance for making smart choices when faced with intimidation. It is important to be prepared when at risk of a raid or deportation event."
First and foremost, this app's description chooses to continue referring to federal criminal illegal aliens as "immigrants". This in and of itself is incorrect.
These are federal fugitives from law enforcement, who are criminals, running from the law. Immigrants would have no reason to be detained because they're choosing to follow federal immigration laws on the books.
How this doesn't make Google or Apple complicit in the crimes of assisting these fugitives from justice is a question that all Americans should demand to be answered.
Widget not in any sidebars
The potential for abuse with this application is even more dangerous. Wanted criminals, such as murderers, or rapists could also use the benefits of this app to evade law enforcement agencies, risking the lives of every American citizen in the country.
Serena Prammanasudh, Executive Director of Dream Action Oklahoma said, "This app, together with the Know Your Power initiatives, will begin to break the culture of fear in our state. Moreover, it will create a domino effect of community organizing which youth will not only employ to protect themselves, their families and neighbors but also to begin dismantling the systems that target communities of color—which in our state is the new proposed ICE facility in the metro area of Oklahoma City."
Deportation Defense Director of Dream Action Oklahoma Cynthia Garcia said, "We believe the Notifica app will play a critical role in any interaction with law enforcement, not just immigration officers. This is important in Oklahoma where individuals cannot distinguish between a local traffic stop and an encounter with ICE since they often end up in the same result of detention and deportation."
They're not only assisting criminal illegal aliens in breaking federal laws, but United We Dream seems to think that it's okay to rub it in the faces of the American people.
This criminal behavior cannot go unpunished, and further displays the threats posed to the American people by both illegal aliens and their criminal behavior, as well as the growing danger to society from "Big Tech" companies like Google and Apple.
This must not go unpunished, and it's imperative that the American people contact their House Representative or Senator in Congress and report these actions being taken by both United We Dream, as well as Google and Apple.
Click here to find your House Representative and contact them to report these crimes against society.
Click here to find your Senator and contact them to report these crimes against society.
There are so many American citizens that have been raped, sexually assaulted, kidnapped, even become murder victims at the hands of illegal aliens that this outrageous attempt to neglect American law must be made aware of to every law-abiding citizen in the country.
The increasing dangers from these mobile technologies and the companies which lead the "Big Tech" industry, Google and Apple, need to be brought before Capitol Hill and forced to testify for their complicity to violate federal immigration law, as well as their desire to silence free speech and interfere in elections by doing so.
Contact your Congressman today.
We're in a fight for the future of our country, and we must not allow this to continue.
Additional Sources or Relevant Information: