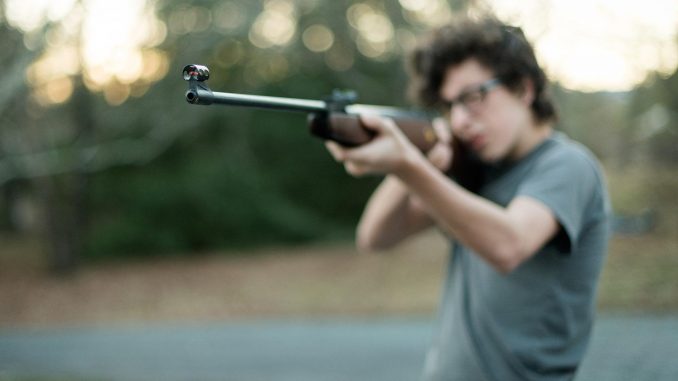 March 19, 2018
HANOVER, N.H. — I am a junior in high school, and I regularly shoot guns, for target practice and hunting. Going to school can be hard because most kids don't understand how I live. It can be uncomfortable to be a gun-owning teenager right now, when high schools have become the centers of gun control protests. But there are many of us around the country.
I own firearms not only because I think they are cool, but also because they are considered a tool in my family. I have been brought up around guns all my life. Yes, I have used AR-15 semiautomatic rifles, and old Civil War rifles, too. I live on a farm where I hunt wild game and butcher animals humanely. Some kids at my school don't understand why I hunt; they think that it is cruel and that raising beef cattle and chickens is bad. Sometimes I get the feeling these kids are afraid of me because I own firearms.
There was a walkout at my school last week. It was meant to honor the students who died in the school shooting in Florida, but it was also about protesting firearms.
I didn't join in.
I feel horrible about the kids who were killed or hurt, but firearms aren't the problem — people are.
I think people who use guns in mass shootings are using those guns to seek help. There are other ways to get help, but the people who do these things have probably asked for help or have shown signs that they need it but were let down by the adults around them.
Many of the young people protesting guns right now seem to have very little knowledge about gun rules and regulations. Guns can be used safely. My family and I talk frequently about firearms and how they should be used. I have a younger brother, and we teach him the rights and wrongs of firearm safety — and, of course, never to use guns to hurt people.
It's hard to talk about guns, as well as about hunting and farming, at school because no one there knows much about those three topics. They've been told not to touch or talk about guns, and some of the kids think it is just absolutely wrong for people to own them. That is their opinion, and I respect it and am open to talking about it. But even if people try to be nice, they don't really want to debate it.
At the school I used to go to, a few miles away across the border in Vermont, it was a totally different culture. There were a lot of parents and kids who owned and used guns, and pretty much everyone hunted. And it was a small town where everyone knew who you were.
Through the Hartford Area Career and Technology Center, I have met other friends who understand my family's culture. I study natural resources there for half of the school day, because I want to become a firefighter with a background in land management.
I believe in gun control and that there should be stricter rules that require all gun sellers to do federal background checks. I also think gun sellers have a responsibility to make their own decisions about whom they want to sell a gun to. If you buy a gun from a federally licensed seller, you have to do the federal background check, which can take more than an hour with all the paperwork. The gun seller should use common sense during that time to determine whether the buyer is in the right state of mind and will use a firearm only in legal ways.
Also, if we can teach students about sex and about drug and alcohol abuse, why can't we teach them about firearm safety? If we can be shown pictures of penises and vaginas, why can't we have a couple of police officers come in and show us an unloaded gun and talk about how to keep us safe?
That class would be for high school students, but if the school district thought it was working it could be spread to younger students. When I was 10, I took a hunter safety class through the New Hampshire Fish and Game Department at a nearby elementary school at night. It was free to everyone who was interested, and it was very safe because guns were not allowed to be loaded while on school property.
I think the people who are afraid of guns should talk to the people who are familiar with them, and both should keep an open mind. Even if people on the other side don't agree, they need to be respectful, listen, be honest and not get upset with the other person.
Dakota Hanchett is a junior at Hanover High School.
This is an OP-ED from the NYT found HERE
-Thinkologist