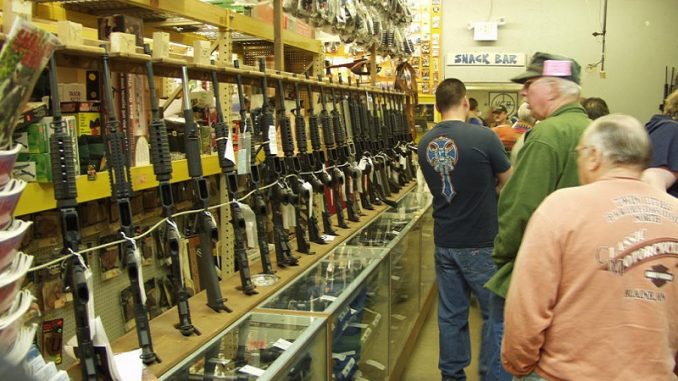 TALLAHASSEE — Roughly a dozen Florida state senators who supported a sweeping gun control bill Monday have received small jars of tar and feathers at their offices from unknown senders.
"They are tiny jars full of feathers with poop emojis in them," said state Sen. René García, a Hialeah Republican who supported the bill. Garcia sponsored an amendment that watered down a provision to train and arm school staff, including teachers. The proposal was compromise language needed to secure a narrow 20-18 vote out of the Senate.
Tallahassee is abuzz this morning with talk that the powerful National Rifle Association is going after bill supporters now that it's clear the Republican-controlled Legislature is moving quickly to pass gun reforms.
But the group's top Florida lobbyist, Marion Hammer, said the organization was not behind the jars.
"First I'm hearing of it," she said.
Bill sponsor and incoming Republican Senate President Bill Galvano also received a jar full of tar and feathers. Galvano told POLITICO that he received the jar at his office Monday but didn't know who it was from. He said he understood that several other Republicans had also received the jars after his chamber passed the gun-safety bill Monday.
"It is related," said Galvano (R-Bradenton). "Several of us received a jar of tar and feathers in our offices as a message of opposition to the bill."
Katie Betta, a spokeswoman for Senate President Joe Negron, said about a dozen lawmakers have received similar jars so far, including Democrats José Javier Rodríguez and Gary Farmer, both of whom opposed the bill but have been vocally anti-NRA, and Lauren Book, a Democrat from Plantation who voted for the bill.
Book told POLITICO her staff saw a man with tattoos walk into her office and drop the jar off before the Sergeant at Arms escorted him out of the building.
"There's an award for you, violating the second amendment," Book said her staff recalled him saying before he left the building Monday.
The plan that passed the Senate on Tuesday, FL SB7026 (18R), would ban so-called bump stocks, which allow semiautomatic weapons to mimic fully automatic ones, and increase the age limit on buying any firearm to 21. The plan would also allow some teachers to carry firearms — a measure supported by the NRA — but the Garcia amendment greatly narrowed that provision by exempting "classroom" teachers.
The bill will get its first hearing Tuesday in the House, where the outcome is not yet certain. Racial tensions flared last night during a House Democratic caucus dinner between black Democrats, who universally oppose the bill, and some white members considering supporting it.
"You don't do s— for our community. … White Democrats take us for granted," one dinner attendee recalled to POLITICO.
Marc Caputo contributed to this report