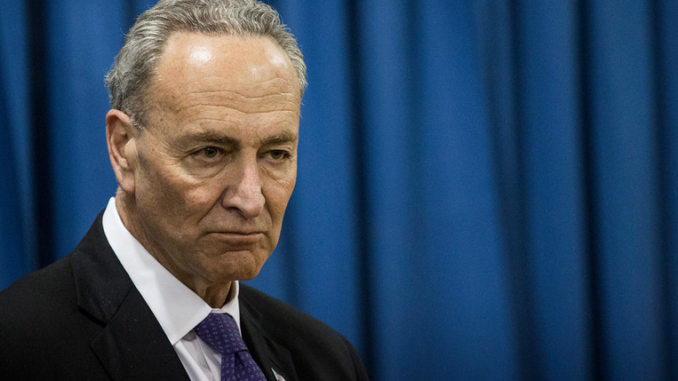 Senate Democrats are backing-off their insistence that any long-term budget agreement include a deal on DACA, dropping their high-stakes demand to protect 'Dreamers' and boosting the possibility of striking an arrangement with GOP leadership.
According to Politico, leading Democratic negotiators told their Republican counterparts of the new stance on immigration following their public failure in shutting down the federal government; just to re-open it three days later without any concessions.
"We're viewing [immigration and spending] on separate terms because they are on separate paths," said Senate Minority Whip Dick Durbin.
"Procedural concession means we've got a deadline and a process," Durbin added. "That to me is a significant step forward. It's not everything I wanted, that's for sure, but it's a step forward."
The arrangement is raising eyebrows amongst Democrats in the House of Representatives, particularly from the progressive left-wing of the party; many of whom insist DACA be included in any budget agreement.
"We are insisting that these things be in the same negotiation," said one House Democratic aide. "To us, what's important is are these talks linked or not linked? To us, they are linked."
Source: Hannity
[adrotate banner="24″]

[pt_view id="517b65fj16″]