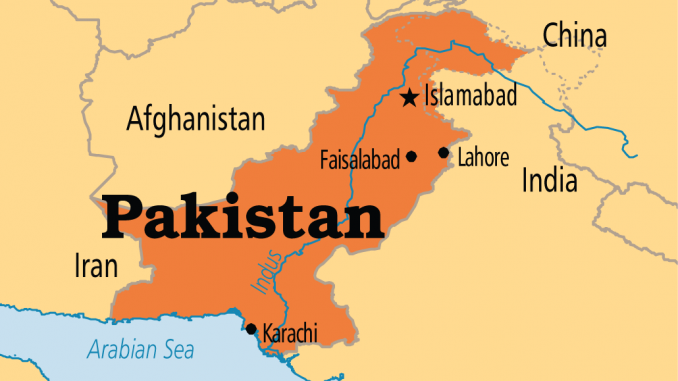 The U.S. State Department has placed Pakistan on a Special Watch List for severe violations of religious freedom according to ACLJ.org.
Under the International Religious Freedom Act of 1998, the Secretary of State annually designates countries that systematically and egregiously violate religious freedom as "Countries of Particular Concern."
On January 4, 2018, the State Department announced that the Secretary of State placed Pakistan on the watch list due to Pakistan's treatment of Christians, Hindus, Ahmadis, and other religious minorities.
Soon after naming Pakistan a Country of Particular Concern (CPC), the U.S. Government also cut security funding to Pakistan, citing Pakistan's failure to crack down on the Taliban and the Haqqani network.
The State Department said the funding "freeze would remain in place until Islamabad took action against the Haqqani network and the Afghan Taliban."
What does Pakistan's status on the Special Watch List and worsening U.S.-Pakistan relationship mean for the Christian minorities? Attacks on churches, arrests and convictions under blasphemy laws, killings of innocent minorities after false allegations of blasphemy, and mob violence with impunity, all show that the Pakistani government has failed to protect its minorities.
Just last month, gunmen and suicide bombers killed more than eleven Christians at Bethel Memorial Methodist Church in Quetta. A year before that on Easter Sunday, a suicide bomber blew himself up at the entrance of a public park in Pakistan, killing over 70 people. In March 2015, two churches in Lahore were attacked, leaving at least seventeen people dead and over eighty injured.
Pakistan's notorious blasphemy laws appear to be a major impetus for the State Department's CPC designation. For more than three decades thousands of innocent Pakistanis have suffered under these laws. They are broad and easy to misuse. In fact, most blasphemy cases are a result of personal vendettas. Over one thousand cases have been registered against Christians, Hindus, Ahmadis, and even Muslims since the laws were promulgated.
Over forty people are on death row or serving life sentences for blasphemy. Many like Asia Bibi are languishing in prisons awaiting their final fate. Yet, Muslim extremist groups' control over the blasphemy laws appears to be becoming stronger.
Last November, the Tehreek-e-Labbaik Ya Rasool Allah, a group that advocates strict application of Sharia (Islamic law), held a three week long protest after lawmakers attempted to amend the parliamentary oath, which Khadim Hussain Rizvi (the Islamist group's leader) deemed to be against Islam. The protests led to the deaths of six people and the resignation of the Law Minister who led the campaign for the oath change.
Given the atmosphere of religious intolerance and fanaticism in Pakistan, the U.S. government has taken a big step in placing Pakistan's name on the Special Watch List. It is long past time that the Pakistani government performs its constitutionally mandated duty of protecting all its citizens, especially the vulnerable minorities.
We are hopeful that given over fifty years of friendship between the United States and Pakistan and Pakistan's strategic importance, Pakistan will show a renewed commitment toward protecting its minorities and truly eradicating groups that not only threaten the United States but also jeopardize Pakistani sovereignty and lives.
The persecution of Christians has been increasing at an alarming rate – first and foremost highlighted by the plight of Asia Bibi, a Christian woman on death row for her faith.
We will continue working aggressively across the globe, including through our international affiliate in Pakistan, to defend these persecuted Christians, and we urge the U.S. government to continue pressuring Pakistan to respect the religious liberty of its citizens.
[adrotate banner="24″]

[pt_view id="517b65fj16″]