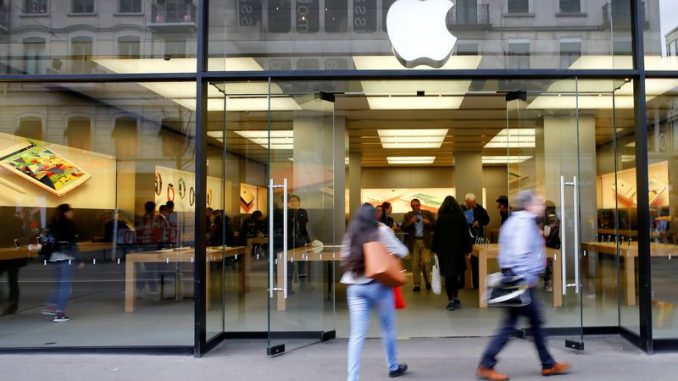 As much as the media likes to bury these little things by exaggerating the unimportant, and minimizing the importance of momentous indicators, we do make an effort at pointing them out. Again, this is a huge credit to the cleverness of the tax bill. One of the things holding back a flood of money from re-investment into the US was our exorbitant Corporate Tax. Anyone doing business oversee's did not have to claim those profits in the US if they left them over seas.
What this has led to is a glut of cash overseas that cannot be moved back to the US without a big penalty. Part of the tax overhaul plan included a one time tax discount to move funds from overseas back to the US.
Among other changes, the bill is expected to include a one-time repatriation tax. The repatriation tax is designed to to incentivize US-based companies that do business overseas to bring their profits back stateside.
Here Reuters has completely buried this story, and its implications. What the left wing media does not want you to see here, is that the US Govenment just took in a payment of $38 Billion dollars in repatriation taxes, money that would otherwise have just been left overseas. When they tried to tell you about the massive deficit that the tax plan was going to create …. these are the little things they overlooked.
Now, because of this, they are moving $250 Billion dollars back into the US. Which will be spent on projects, inside the US, buying product from US manufacturers, and being used to pay American workers, who in turn spend that money …. and at each step along the way … guess who sticks his hand out to collect a piece of tax? That's right, Uncle Sam.
So all I am in fact seeing here, is a win, win, win situation. A huge advantage and point to America and the US worker, and THAT is the real meaning of this story. I do not for one minute believe that this was missed by accident, but just a further example of the malicious misrepresentation by main stream media. Apple intends on creating 20,000 jobs with this money. Thank you President Trump ~ Wolf
(Reuters) – Apple Inc (AAPL.O) on Wednesday said it will make about $38 billion in tax payments on its overseas cash and plans to open a second U.S. campus as part of a 5-year, $30 billion U.S. investment plan.
Apple said it plans a wave of investing and hiring in the United States and will create 20,000 jobs through hiring at its existing campus and the new one. It will announce the location later this year.
About a third of the new spending will be on data centers to house its iCloud, App Store and Apple Music services. The company has data centers in seven states and also on Wednesday broke ground on an expansion of its operations in Reno, Nevada, where local officials granted it tax breaks on a downtown warehouse.
The announced tax payment was roughly in line with what analysts expected from the tax bill, which requires companies to pay a one-time tax on foreign-held earnings whether they intend to bring them back to the United States or not.
Apple has $252.3 billion in cash abroad and previously had set aside $36.3 billion in anticipation of tax payments on its foreign cash, meaning the payment would not represent a major impact on its cash flow this quarter.
Apple did not indicate how much, if any, of its cash it would actually bring back to the United States.
Apple also said it would boost its advanced manufacturing fund, which it uses to provide capital and support to suppliers such as Finisar Corp (FNSR.O) and Corning Inc (GLW.N), from $1 billion to $5 billion. Apple said it plans to spend $55 billion with U.S.-based suppliers in 2018, up from $50 billion last year.
Apple joins Amazon.com Inc (AMZN.O) in scouting for a location for a second campus. Amazon finished taking applications from cities in October for its second campus.
[adrotate banner="24″]

[pt_view id="517b65fj16″]