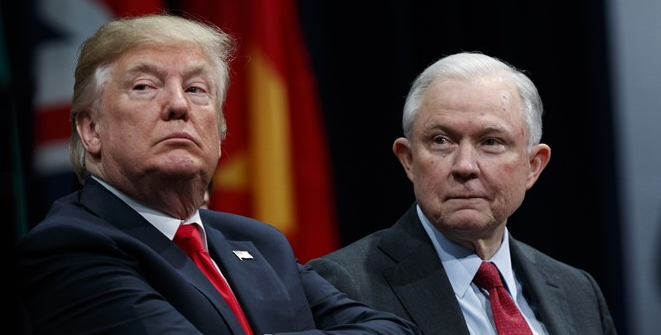 (Townhall) Late last week Federal Judge William Aslup of the Ninth Circuit Court of Appeals put the brakes on President Trump's September decision to end DACA through the executive branch, pushing it over to Congress where it belongs.
https://twitter.com/realDonaldTrump/status/905038986883850240
Tuesday afternoon, the Department of Justice announced an appeal to Aslup's decision.
"It defies both law and common sense for DACA—an entirely discretionary non-enforcement policy that was implemented unilaterally by the last administration after Congress rejected similar legislative proposals and courts invalidated the similar DAPA policy—to somehow be mandated nationwide by a single district court in San Francisco," Attorney General Jeff Sessions released in a statement. "It is clear that Acting Secretary Duke acted within her discretion to rescind this policy with an orderly wind down. This was done both to give Congress an opportunity to act on this issue and in light of ongoing litigation in which the injunction against DAPA had already been affirmed by the Supreme Court. We are now taking the rare step of requesting direct review on the merits of this injunction by the Supreme Court so that this issue may be resolved quickly and fairly for all the parties involved."
Congress is down to the wire on getting a DACA deal by Friday. Democrats are demanding a DACA bill be passed without any border security measures, which is an unacceptable proposal to the White House and Republicans. President Trump says he still wants a deal, but doesn't believe Democrats are negotiating in good faith on the issue.
[adrotate banner="24″]

[pt_view id="517b65fj16″]