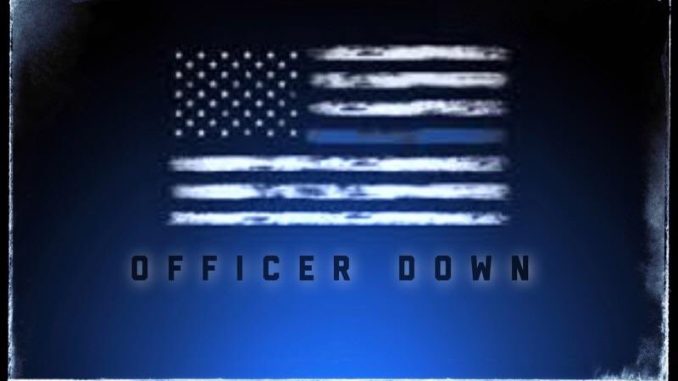 FREDERICKSON, Wash. – A Pierce County sheriff's deputy was shot and killed while responding to an armed burglary near Spanaway in the Frederickson area late Sunday night. One of two suspects is still at large.
It is with incredible sadness that inform you that our deputy has passed away from his injuries. We are with his family now, and we ask that you please keep his family, friends, and our department in your thoughts and prayers. pic.twitter.com/BMkKkE8qji

— Pierce Co Sheriff (@PierceSheriff) January 8, 2018
Deputies were called to the area of 45th Avenue Court East and 200th Street East for an attempted armed burglary at a home at 11:30 p.m. Sunday. The residents were inside the home at the time of the incident and screaming could be heard in the background.
When the first deputy arrived, a suspect fled and the deputy ran after him. Shots were fired and the deputy was struck.
 He was taken to an area hospital in critical condition where he later died.
A suspect in the armed robbery was found dead at the burglary scene, where a weapon was found.  Another suspect is still at large. It is not known if he was shot or armed.
Roads were closed in the area for nearly seven hours. They are now open except for 200th which will remain closed from 42nd Avenue to 50th Avenue as investigators continue to process the scene.
Pierce County Sheriff's Department spokesman Ed Troyer said residents should stay in their homes during the search.
"We don't know if the suspect on the loose has been shot or what he's armed with," said Troyer.
All Bethel School District schools were going to two hours late because of the search but the district later said school would be canceled for the day.
The deputy has been identified as Daniel McCartney, 34. He was a Navy veteran who previously worked for the Hoquiam Police Department for six years. He was from Yelm and had been on the force for three years. He was the father of three boys.
#PCSD deputy shot by unidentified suspect while responding to 911 call of intruder at house on 200th St. E. in Frederickson area. Unidentified suspect is a black male, fled on foot, not in custody. Large area of containment, active K9 search taking place. https://t.co/WFbtcffrEI pic.twitter.com/s82YULeUW5

— Pierce Co Sheriff (@PierceSheriff) January 8, 2018
Thoughts, prayers, and deepest sympathy for the fallen deputy, families, friends, & all members of @PierceSheriff . Heartbreaking news. pic.twitter.com/VQQzcwQJ90

— Marysville Police (@MarysvilleWAPD) January 8, 2018
Our deepest sympathy to @PierceSheriff and the family of the deputy. AO https://t.co/bEmoHZfxS3

— Renton Police Dept. (@RentonpdWA) January 8, 2018
[adrotate banner="24″]

[pt_view id="517b65fj16″]