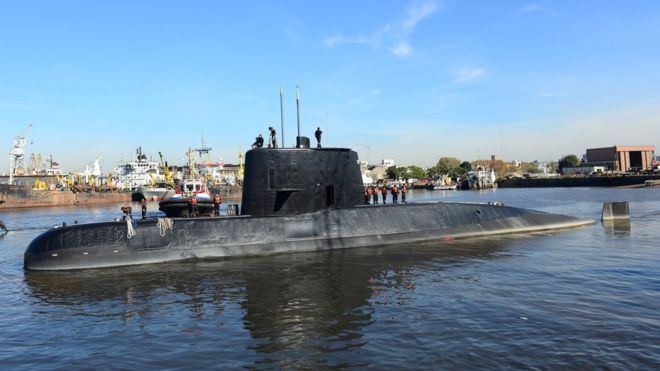 "Despite the magnitude of the efforts made, it has not been possible to locate the submarine," navy spokesman Enrique Balbi said on Thursday.
The sub, the ARA San Juan, last made contact on Wednesday 15 November.
Hopes of finding survivors faded after a suspected explosion was reported near its last-known location.
Capt Balbi said the search for the submarine had been "extended to more than double the number of days that determine the possibilities of rescuing the crew", but added that teams would continue to search for the vessel on the seabed.
The saltwater dripped onto a battery tray in the prow, causing the battery to short circuit and to smoulder, he said.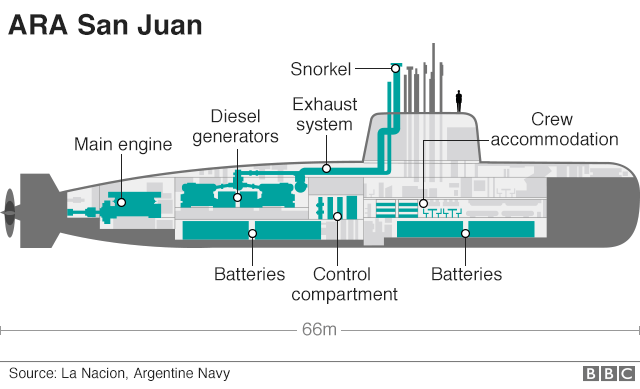 An international search mission saw the deployment of 4,000 personnel from more than a dozen countries.
The Argentine navy's last contact with the vessel was at approximately 07:30 (10:30 GMT) on 15 November, at which point its captain had reportedly confirmed that the crew were well.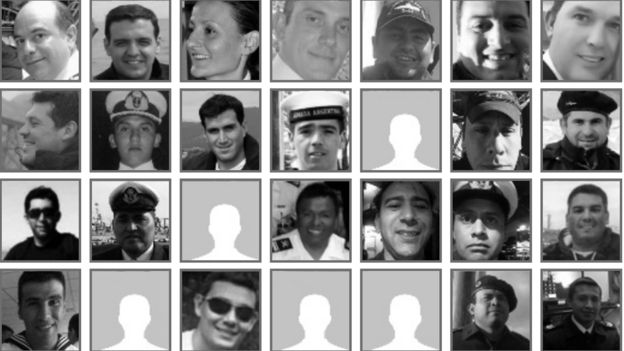 Eight days after the sub vanished, the Vienna-based Comprehensive Nuclear Test-Ban Treaty Organisation said that it had detected a noise a few hours after the sub's last contact.
The body, which operates a network of listening posts to monitor nuclear explosions, said that there had been a "hydro-acoustic anomaly" about 30 nautical miles (60km) north of the sub's last-known position at 10:31 (13:31 GMT).
The Argentine navy said it could have been the sound of the submarine imploding – news which hit relatives of the missing crew members hard.
On Tuesday, Capt Balbi told reporters that water had entered the submarine's snorkel, which can be used to take in air from above the surface when the submarine is submerged.
[adrotate banner="24″]

[pt_view id="517b65fj16″]