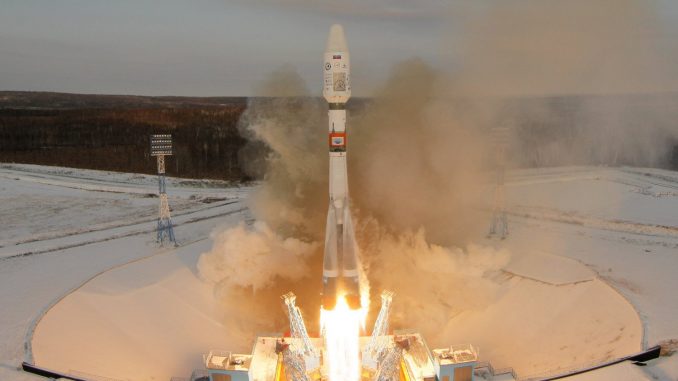 VOSTOCHNY COSMODROME, Russia (Reuters) – Russian space agency Roscosmos said on Tuesday it had failed to establish contact with a newly-launched weather satellite.
The Meteor-M was launched earlier on Tuesday from Russia's new Vostochny cosmodrome in the Far East.
Roscosmos said the satellite had not reached its designated orbit, and that it could not make contact with it. Roscosmos experts were analyzing the situation, it said in a statement.
Along with the Meteor-M, 18 smaller satellites were launched from Vostochny at 0841 Moscow time (0341 a.m. GMT), Roscosmos said. It said it would take more than five hours to place them to their designated orbits.
These satellites belong to scientific, research and commercial companies from Russia, Norway, Sweden, the United States, Japan, Canada and Germany, Roscosmos said.
The Vostochny spaceport, laid out in the thick taiga forest in the Amur Region, is the first civilian rocket launch site in Russia, intended to phase out Russia's reliance on the Soviet-era Baikonur cosmodrome, which Moscow leases from Kazakhstan.
In April last year, after delays and massive costs overruns, Russia launched its first rocket from Vostochny, a day after a technical glitch forced an embarrassing postponement of the event in the presence of President Vladimir Putin.
[adrotate banner="24″]

[pt_view id="517b65fj16″]